An Intensive 5-day Training Course
Strategic Workforce Planning Masterclass
Optimized Talent Management Planning
Course Introduction
From the beginning of the HR profession, one of HR's key roles has been delivering the new employee to the organization. It is the most visible of HR functions and, in the war for talent, the most important. Identifying organizational human capital needs and then providing a supply of qualified individuals for those jobs is the necessary beginning point for the staffing functions.
Workforce planning is the first step in the workforce management process. In this highly interactive Course, we will discuss all of the activities needed to ensure that your workforce is the right size and has the right competencies to meet current and future needs.
Just as importantly, the Course will detail how to ensure that the workforce planning activities are aligned with the organization's strategic orientation.
Objectives
Attending this Oxford Management Centre training course, you will learn:
How to identify gaps in workforce competencies and misalignment of staffing levels?
How to develop and implement approaches to ensure that the appropriate staffing levels and competencies exist to meet the organizational objectives?
How to plan short-term strategies to develop workforce competencies that align with the strategic orientation?
How to evaluate how the organization' s strategy and goals align with future and current staffing levels?
How to develop techniques for organizational need-gap analysis?
Who Should Attend?
HR Specialists in Resourcing, Talent and Succession and L&D
HR Business Partners
Finance People involved in Planning, Strategic Cost Control
Line Managers with responsibility for Talent Management
Senior Managers with responsibility for resourcing their department / division /business
Senior Managers with responsibility for defining and developing organizational strategy
Course Outline
Workforce Planning Analysis, Gathering Data about the current Workforce and Forecasting Future Workforce Needs
Analyzing Workforce Flow, In, Up, Down, Across and Out of the Organisation, an Important Aspect of Supply Analysis
Using Statistical Forecasting
Developing the Staffing Plan and Involving Key Stakeholders
Accessing a variety of Staffing Options to attain Strategic Goals
Restructuring the Organization to meet Changing Business Needs
HR Due Diligence
Developing and Maintaining Talent Pools
Succession Planning
Knowledge Management Systems
Certificate
Oxford Management Centre Certificate will be provided to delegates who successfully completed the training course.
Accreditation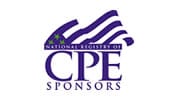 In association with