An Intensive 5-day Training Course
Performance Management
Building an Effective High-Performance Organization
Course Introduction
A cohesive top down and integrated approach is required to ensure that all leaders throughout the organization are connected and committed to business goals. This has to be proven via results and desired behaviors. This Performance Management training course will show you how to integrate Critical Key Success Factors and Key Performance Indicators into a performance management system applied by a highly skilled and focused managerial and supervisory team.
Importantly, these leaders lead by example to provide the desired outcomes, demonstrating more of the 'how' than the 'what' of expectations. By effective integration of corporate goals, optimal behaviors and effective KPIs; these can be cumulatively cascaded for maximum impact and results that benefit the organization overall.
This highly effective OXFORD Management Centre training course will support you to develop critical performance management skills and techniques via systematic thinking to manage self, others and the business proactively to ensure corporate goals are achieved and even surpassed.
Objectives
At the end of this training course, you will learn to:
Understand and implement the key elements to design a strategic organizational and departmental objective.
Setting goals that drive high performance and achieve culture.
Realize the benefits of utilizing and effective goal setting tools and linking it practically performance measurement system.
Deploy a successful methodology for developing and implementing goal metrics.
Evaluate and select success factors and performance measures/KRIs/KPIs
Who Should Attend?
This Oxford training course is suitable to a wide range of professionals but will greatly benefit:
Team leaders, Supervisors, Section heads and Managers
HR Managers and Directors focused on enhancing the Performance Management System in their organization
Professionals who have an interest in sustaining performance
Emerging leaders who show great potential in working with and leading others
Business Owners intending to enhance or implement successful Performance Management
Course Outline
The Case and Context for Performance Management
Strategic and Integrated Performance Management
The Role of HR and Organizational Leaders within Performance Management
Quantitative and Qualitative Objectives
The Objective and the KPI – What's the Difference?
The Balanced Scorecard (Kaplan and Norton)
The Purpose of Employee Appraisal and Monitoring Employee Performance
Addressing the Performance Gap - Informal and Formal Approaches to Addressing Performance Problems
Feedback Models and Providing Constructive and Developmental Feedback
Certificate
Oxford Management Centre Certificate will be provided to delegates who successfully completed the training course.
Accreditation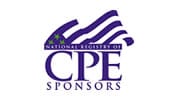 In association with