An Intensive 5-day Training Course
Training Management & Organizational Learning
Proven Techniques for Developing Talent Management &
Organisational Learning
Course Introduction
This Oxford training program is designed to hit the critical points of talent management and the management of the training function. No old stuff here, what's new and what works is the key to this fast moving course.
Objectives
Specifically you will learn to:
Master Techniques for identifying talent, using digital footprints
Developing training specifically for Talented
Learn and master what works best for different generations, specifically generation X,Y and Z
The value of development centers to identify existing talent
Development of talented people to fuel succession planning processes
Improve training management to better utilize training outcomes
Specifically design training for different groups of people to get maximum results
Improve employee motivation and connectivity with the organization
Who Should Attend?
Talent Managers
Training Managers
Coordinators and Administrators in Training
Organizational Development Supervisors
Training and HR Personnel and those responsible for Nationalization
Course Outline
Why Talented People are so Important
The Financial Case for Training and Developing Talent
Different Training for Different People – Maximizing the Training Experience
Variety of Training Methods Specifically for Generation X, Y, and Z
Building Organization
New Approached to Identify Talented People for Succession Planning
Three New Approaches for Effected Succession Planning
Group Development to Build Core Strength in your Organization
Significant Ways to Improve the Training Function
Should Training Functions offer Rewards for Improved Learning?
Certificate
Oxford Management Centre Certificate will be provided to delegates who successfully completed the training course.
Accreditation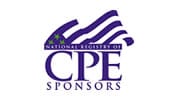 In association with