An Intensive 5-day Training Course
The Role of Positive Work Ethics in Achieving Organisational Objectives
Achieving Strategic Goals Through Developing a High-Calibre Workforce
Course Introduction
The Role of Positive Work Ethics in Achieving Organisational Objectives training course is designed to help managers and leaders achieve – and surpass – the strategic objectives set by their organisations, and it does so by teaching powerful skills and techniques for developing a highly positive work ethic within their teams. The success of any organization depends on the attainment of its goals and objectives, and it is those who lead and manage others who shoulder the responsibility for translating these objectives into business results.
As a result of this training course, managers and leaders will be better equipped to deal with the above challenge. Training course participants will learn key skills for developing highly positive work ethics within their teams and discover techniques for leveraging work ethics to successfully drive key business goals and objectives. Delegates will leave this course with a range of new approaches and capabilities, and return to their organisations as stronger, more capable leaders and managers.
This Oxford Management Centre training course will highlight:
The crucial link between positive work ethics and the attainment of business objectives
Becoming a leader capable of developing high-calibre work ethics within your team
Building a climate that draws out the best work ethics from your people
Preventing burn-out through leveling challenge and support
Paving the road to success by connecting your team with your organisation's objectives
Objectives
At the end of the Role of Positive Work Ethics in Achieving Organisational Objectives training course, you will have learned how to:
Apply leadership skills that foster a high-performance climate
Draw out the best work ethics from your employees
Use methodologies to align your team's efforts with your organisation's key objectives
Motivate your direct reports while preventing the negative impact of stress
Select the right actions that drive your company's strategic goals and objectives forward
Training Methodology
This training course utilises a blended learning approach, and it employs a variety of adult learning techniques such as action learning, group discussions, video case studies and self-reflection exercises. The resulting variety helps delegates to stay engaged throughout the training course, feel challenged and draw quick wins for their own development. It also ensures delegates will receive opportunities to link their learning to the real-world challenges they face back in the workplace.
Organisational Impact
Organisations of those who attend The Role of Positive Work Ethics in Achieving Organisational Objectives training course will benefit in a number of ways:
Enhance the motivation and commitment of their employees
Build management layers capable of drawing out high performance
Achieve higher competitiveness through engaged employees
Develop leaders who connect people with the goals and objectives of the organisation
Build a highly engaged, pro-active workforce
Increased capability for organizational success and profitability
Personal Impact
Attendees will benefit in a variety of ways:
Discover how to build a strong work ethic within your team
Become invaluable to your organisation by inspiring exceptional performance
Achieve superior results through streamlining workflows and processes
Develop yourself into a more rounded, capable people manager
Gain enhanced leadership skills
Identify the levers that transform your team's performance from 'good' to 'great'
Who Should Attend?
This Oxford Management Centre training course is suitable to a wide range of professionals but will greatly benefit: 
People Managers, Team Leaders, and Supervisors
Mid-Level and Senior Leaders
Training & Development Professionals
HR Business Partners
Talent Management Professionals
Course Outline
Day 1 
The Link Between Work Ethic and Organisational Objectives 
Linking leadership mindset and team success
Defining Work Ethics
Creating alignment - Connecting team goals and organisational objectives
The psychological foundation for positive work ethics
Self Determination Theory and your team's work
Creativity, Autonomy and Team Success

Day 2 
Optimising Your Leadership Style 
The self-aware leader
How the best managers think and act
Mc Gregor's two managerial mindsets
Persuasion and Influence
Motivating for high-impact work ethics

Day 3 
Creating a High-Performance Environment 
The pivotal nature of organizational context
Coaching skills for developing positive work ethics
Mentoring others for impact
Approaches for fostering a high-performance climate
Giving powerful feedback

Day 4 
Emotional Intelligence and Work Ethic 
What is Emotional Intelligence?
The 4 pillars of Emotional Intelligence
The difference between IQ, EQ and Personality
Applying Emotional Intelligence to drive results and outcomes
Developing your team's work ethic with Emotional Intelligence

Day 5 
Work Ethics and Employee Performance Capability 
Work ethic versus burn-out: getting the balance right
The difference between positive and negative stress
The Support & Challenge Model
Consolidating key learning points and insights
Next Steps
Certificate
Oxford Management Centre Certificate will be provided to delegates who successfully completed the training course.
Accreditation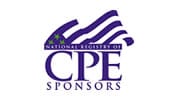 In association with
Choose the date and location that suits you: