An Intensive 5-day Training Course
The Oxford Leadership Seminar
Leading Organizations and Teams to Achieve Success
Course Introduction
'Great Leaders inspire followership' Daniel Goleman
There is one thing that is common to all leaders. They all need followers. Do others follow you because of your rank or authority or do they follow you willingly? Can leaders motivate? These questions and more are explored on this thought provoking, motivational and interactive Course.
By attending this Oxford Management Centre training course you will be making another significant step in developing your Leadership expertise.
You will have the opportunity to explore in a safe working environment proven and validated tools and concepts that you will be able to activate on your return to work. By raising your own awareness of the impact you have on those around you will be better placed to build strong meaningful relationships.
Objectives
Specifically you will learn to:
Develop further your leadership mind set
Create Leadership capabilities that helps you get more of what you want often
Encourage feedback to raise your leadership self-awareness
Enhance your effectiveness as a Coach
Use a wide a range of problem solving methods to make more informed decisions
Encourage others to contribute their thoughts and ideas
Build consensus and therefore buy in by team members
Accelerate your understanding of others
Create a vibrant, thriving motivational environment
Negotiate more effectively
Who Should Attend?
All individuals who have a stake in building successful teams and providing effective leadership:
All Leaders and Professionals
Management Professionals
Team leaders and Supervisors
Technical Staff
All Personnel with Line Management responsibility
Course Outline
Creating a Leadership Skills set to Meet the Challenges of the Global Business Environment
Re-evaluate How you Lead using the FED Leadership Model
Understand and Practice Leadership Communication in a Practical Team Led Activities
Conduct a Personal Leadership SWOT Analysis
Creating a Template for High Performing Team
Explore Latest Research on Motivation in the Workplace
Develop skills to Accelerate Collaborative Working
Enhance Negotiation Skill set using Harvard Business School Case Studies
Application of the GROW Coaching Model
Learning the Art of Giving Feedback
Understand the Importance of Learning Styles (Honey and Mumford) to help you to help others give the best of themselves
Certificate
Oxford Management Centre Certificate will be provided to delegates who successfully completed the training course.
Accreditation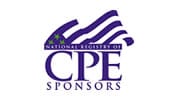 In association with
This training course is also part of below 10-day title:
Choose the date and location that suits you:
Classroom Sessions
Online Sessions