An Intensive 5-day Training Course
The 5-Day MBA in HR
Improving Organisational Effectiveness
Course Introduction
"Why has HR become so prominent recently?"  HR has earned its place at the top table of the organisation as it is now recognised as providing a strategic source of competitive advantage.  HR professionals are now key to predicting how to achieve future business performance through processes to optimise  the performance of all employees.
"So, have HR people changed as well?"  In order to justify this position, HR specialists have needed to develop a very different set of skills and competencies.  This intensive training course will equip delegates with the knowledge to develop and master the key areas of Human Resource Management (HRM) as HR changes beyond recognition from the days of the old Personnel Departments.
This intensive and interactive Oxford Management Centre training course will work with the latest techniques and approaches that are critical in the effective management of Human Resources.  Delegates in this Oxford Management Centre training course will be able to assess their organisation's HR function against current best practice and be able to recommend changes to improve efficiency and effectiveness.
Objectives
The strategic role of HRM in the modern organisation
Approaches to learning & development in the 21st century
Describe the role and functions of the HR department
Demonstrate a thorough understanding of employee resourcing, recruitment & reward
Describe best practice in working with employees with problems
Understand performance management in a multi-cultural environment
Who Should Attend?
HR Officers
HR Administrators
Line Managers wishing to enhance their management skills
Supervisors
HR Specialists
Those on "Fast Track" programmes
Course Outline
The Changing Face of Organisations and HR Function
Impact of Data Analytics and Predictive Analytics
Managing High Performers and Under-Performers
Targeted Recruitment and Selection using Social Media
The Psychology of Motivation
Managing Multi- Generations & Multi Cultures in the Workplace
Reward Management, Remuneration and Benefits
Management Interventions to Avoid Conflict
Neuroscience Research on Learning & Development
Importance of Succession Planning and Talent Management
Certificate
Oxford Management Centre Certificate will be provided to delegates who successfully completed the training course.
Accreditation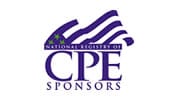 In association with
This training course is also part of below 10-day title: