An Intensive 5-day Training Course
Thought Leadership The Competencies
Design, Development and Implementation
Course Introduction
Thought Leaders are the internal organisational gurus.  They are the 'go-to' experts. Credible, professional and influential. They have unique skills and knowledge that are required by others, and so they possess excellent communication, interpersonal, as well as powerful influencing skills.  Thought Leaders continually learn and adapt to ensure that they are seen at the cutting-edge of knowledge and innovation.
This personally interactive and thought-provoking Oxford programme will provide you with advanced skills and techniques to become a prime Thought Leader in your organisation.  It will guide you through the understanding and learning required to master the art.  This will be conducted through highly -interactive exercises and assessments designed to develop your thinking, influencing and personal projection to maximise your Thought Leadership potential. In this rapid changing world, organisations need Thought Leaders now, more than ever.
Objectives
Specifically you will learn to:
Define Thought Leadership and the key competencies required to be a Thought Leader
Proactively utilize your personal brand to achieve success, recognition, respect and credibility
Utilise the primary tools to develop your self-mastery through 'Active' Emotional Intelligence
Adapt strategies to promote and communicate ideas
Develop powerful creative tools and techniques to increase your Thought Leadership expertise
Master the art of influence, inspire and gain trust from others to develop and imlement ideas
Who Should Attend?
This course is suitable to a wide range of professionals in leadership roles but will greatly benefit those of a 'technical' discipline – e.g. Engineering, Finance, Commercial, etc., to become experts in their field in producing more innovative and creative ideas.
It will suit all levels from:
Directors
Senior Managers
Middle Managers
Identified Talent, High Potentials and Future Leaders in the Business
Course Outline
Defining Thought Leadership, Strategic Advantages and Competencies Required
Apply Immersive and Active Emotional Intelligence
Understand and Apply the 7 Principle Stages Knowledge Management
Develop fully your Creative, Innovative and Dynamic capacity
Understanding how the mind works on Creative Problems to expand your Dynamic Creative Intuition
Apply Personal Mastery and Influence to building your Personal Brand
Develop the Inner Consultant and your Reputation Management
Apply Agile Change Management Techniques to Implement Ideas
Utilising Media and Technology in your Communication
Certificate
Oxford Management Centre Certificate will be provided to delegates who successfully completed the training course.
Accreditation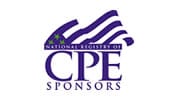 In association with
Choose the date and location that suits you: