An Intensive 5-day Training Course
The Value of Positive Workplace Ethics on Productivity
Creating Strong Engagement for Superior Team Results
Course Introduction
This Value of Positive Workplace Ethics on Productivity training course highlights the profound value of positive workplace ethics on ensuring high levels of productivity. According to the Merriam Webster dictionary, workplace ethics are 'a set of values centred on the importance of doing work, which are reflected especially in a determination to work hard'. It is no surprise, therefore, that workplace ethics and employee productivity are closely interlinked – and it is the organisation's managers and leaders who shoulder the responsibility for ensuring that one gets translated into the other.
In this training course you will get to define what positive work ethics mean within the context of their own organisations, and they will learn the tools to create an environment within which such ethics can thrive and develop. Participants will also discover techniques for creating efficient processes and workflows, which are vital pathways for work ethics to positively affect the productivity of individual contributors, teams and the organization as a whole.
This Oxford Management Centre training course will highlight:
The significant role of work ethics in ensuring high levels of employee productivity
Leadership behaviours that draw out and amplify positive work ethics
How to create the conditions within which strong work ethics can thrive
Establishing processes that translate work ethics into output and productivity
Balancing work ethic to prevent managerial as well as employee burnout
Objectives
At the end of this Value of Positive Workplace Ethics on Productivity training course, you will have learned how to:
Generate a climate within which work ethics can develop
Use skills that enable you to propel teams and individuals towards success
Create work processes that channel work ethics into increased output and efficiency
Apply leadership techniques that lead to high levels of team productiveness
Ensure that employees maintain their ability to perform at a high level
Training Methodology
This training course utilises a blended learning approach, and it employs a variety of adult learning techniques such as action learning, group discussions, video case studies and self-reflection exercises. The resulting variety helps delegates to stay engaged throughout the training course, feel challenged and draw quick wins for their own development. It also ensures delegates will receive opportunities to link their learning to the real-world challenges they face back in the workplace.
Organisational Impact
Organisations of those who attend this training course will benefit in a number of ways:
Boost the morale and professionalism of employees
Develop managers who are capable of fostering strong, positive work ethics
Achieve higher competitiveness through motivated, engaged employees
Build leaders with the skill to translate positive work ethics into increased productivity
Move towards creating a highly pro-active workforce
Increase your organisation's capability for success and profitability
Personal Impact
Attendees will benefit in a variety of ways:
Develop the skills to foster a strong work ethic within your team
Improve the ways in which your team works to achieve better results
Translate your team's positive work ethic into increased productivity
Identify the levers that transform your team's performance from 'good' to 'great'
Increase your chances of promotion by mastering the art of performance management
Discover the link between work ethic and outstanding team results
Who Should Attend?
This Value of Positive Workplace Ethics on Productivity training course is suitable to a wide range of professionals but will greatly benefit: 
People Managers, Team Leaders, and Supervisors
Mid-Level and Senior Leaders
Training & Development Professionals
HR Business Partners
Talent Management Professionals
Course Outline
Day 1 
Defining Your Organisation's Work Ethic 
Mindset – The foundation for creating a team with positive work ethics
Work ethics and team productivity – Linking input and output
Defining work ethics within the context of your organisation
Leveraging the '7 Habits of Highly Effective People' for success
How to build competence, connection, and autonomy

Day 2 
Leadership Behaviours That Underpin Strong Work Ethics and Productivity 
Leadership self-awareness as a foundation for success
The power of motivational techniques
Distinguishing theory X and theory Y behaviours
Influencing for high performance and productivity
Applying high-impact leadership communication skills

Day 3 
Techniques for Creating a High-Productivity Climate 
Understanding your organisational climate
Applying the 'T12 Model' of performance enablement
Harnessing the power of coaching to instill positive work ethics
The role of feedback on performance and productivity
Mentoring others for success

Day 4 
Optimising Processes and Workflows for High Performance 
The performance management process
Applying the retrospective position for continuous improvement
Active listening with Scharmer's 'Theory U'
Leveraging the systemic loop technique
Leading effective and productive meetings

Day 5 
Balancing a Strong Work Ethic with Employee Wellbeing 
How to recognise the signs of burn-out
Techniques for combating employee burn-out
Balancing challenge and support
Consolidating key learning points and insights
Next Steps
Certificate
Oxford Management Centre Certificate will be provided to delegates who successfully completed the training course.
Accreditation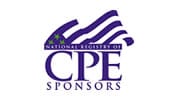 In association with
Choose the date and location that suits you: