An Intensive 5-day Training Course
Strategic Operations Leadership
Aligning Strategies and Operations To Enhance Corporate Values
Course Introduction
To excel in the digital age, modern businesses must integrate their processes across organizational boundaries and existing systems. Operational managers deliver business performance by effectively influencing work teams and co-coordinating among functions. This training course will enable you to enhance and create value to your organization by aligning department goals with your organization's strategic vision and mission.
In this Oxford Management Centre's Strategic Operations Leadership training course, delegates learn to plan and implement change to meet stakeholders' needs, create an innovative culture which leverage department's core competencies, and gain the leadership skills to effectively integrate strategic thinking with daily operations.
This Strategic Operations Leadership training course will highlight:
Critical aspects of strategic thinking
Leveraging operational strengths to enhance stakeholders' value
Executing strategy at the operational level
Creating an innovative culture
Operational change management
Objectives
At the end of this Strategic Operations Leadership training course, participants will be able to:
Align operations improvements with business strategy to support growth.
Build strategic thinking into operations excellence efforts.
Appreciate the contemporary challenges that operations leaders need to deal within dynamic environment.
Understand current strategies for improved operations competitiveness.
Influence organizational culture and employee behavior to align strategic goals and operations management.
Training Methodology
The Oxford Management Centre training course will be conducted through a combined applications of (a) coach-led training, (b) practical application of techniques through individual and group activities, and (c) mini-focus case discussions and reflection of delegate real life experiences. Participants are given opportunities to apply strategic tools to their operations context. The main goal is to motivate participants to start thinking, evaluating and setting strategic priorities for their organization operations functions. The training course manual provides a guide to all tools and methods covered for future reference. 
Organisational Impact
Organizations will benefit from participants adopting holistic thinking, avoiding the sub-optimization that can result from fragmented improvement activity. The benefits are as follows:
Leveraging strategic thinking at the operational level to add value
Maximizing operational core competencies to implement organizational strategy
Bridging the gap between organizational and operational goals
Fostering an innovative culture to overcome strategic challenges
Developing an effective change process that satisfies stakeholder needs
Personal Impact
This Strategic Operations Leadership training course will personally benefit the participants by being able to apply the thinking and techniques to identify, evaluate, and improve issues affecting them in the workplace.
Focus on practical application in the workplace
Progress and develop abilities quickly
Network with and learn from other organisations
Making data-driven business decisions
Engage more effectively stakeholders in aligning strategies and operations
Who Should Attend?
This training course is appropriate for everyone in the organization but may be of special interest to anyone charged with driving the improvement of operating performance.
This Strategic Operations Leadership training course is suitable to a wide range of professionals but will greatly benefit:
Directors and Vice Presidents
Manufacturing, quality, and operations managers
Supply chain personnel
Operations personnel
Team leaders
Course Outline
Day 1
Critical Aspects of Strategic Thinking
Strategy in the context of operations management
Distinguishing between strategic thinking and planning
Identifying the strategic challenges facing operational managers
Identifying the impact of strategy on operational activity
Aligning the organization's vision with reality
Creating sustainable competitive advantage
Day 2
Leveraging Operational Strengths to Enhance Stakeholders' Value
Organisational vs. operational competencies
Identifying the key strengths within your operation
Rating competencies against strategic goals
The importance of stakeholders in the strategy process
Satisfying the needs of the stakeholders
Positioning yourself within the four cycles of operational effectiveness
Macro-environment scanning with PESTLE
Micro-environment scanning with Porter's Five Forces
Day 3
Executing Strategy at The Operational Level
Qualifying the gaps between operational and organisational vision
Establishing the foundation for realising goals
Questioning assumptions: Discover new solutions and findings
Managing operational strategic assets
Rigorous planning through scenario assessment
Quantifying the impact of proposed solutions
Day 4
Creating An Innovative Culture
The importance of innovation in strategic thinking
Meeting the five preconditions for an innovative culture
Facilitating team innovation
Generating innovation ideas using tools for creativity
Benchmarking objectives against actual performance
Day 5
Operational Change Management
Understanding stakeholders' response to change on the change curve
Implementing operational change using the ADKAR change process
Gaining commitment using the influence model
Applying influencing techniques to overcome resistance
Earning support with entrepreneurial techniques
Certificate
Oxford Management Centre Certificate will be provided to delegates who successfully completed the training course.
Accreditation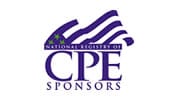 In association with
Choose the date and location that suits you: