An Intensive 5-day Training Course
Strategic HR Business Partner
Building Credibility & Demonstrating ROI of Human Resources
Course Introduction
HR Processes and activities must be aligned with the organization's overall business and strategic orientation. In addition, HR must be a true partner to the organization, helping to create and sustain a stronger and more strategically focused organization.
Additionally, HR must develop a "service culture", a culture that sees HR activities as more than just transactions but that the products and services delivered by the HR function enable the organization to not only serve internal customers but external customers, as well.
The OXFORD Course will detail the knowledge, skills, abilities and most importantly, the competencies that are required by the HR Business Partner. The HR Business Partner are typically experienced HR Generalists who work directly with the other business functions. oftentimes, the HR Business Partner is located, physically with their internal customers.
Objectives
Specifically, you will learn that an effective HR Business Partner:
Understands the business operations that they are connected with and exercise their Business Acumen skills to benefit their customers
Uses their Consultation competency to advise and assist their internal customers
Develops relationships with internal customers and external customers to better serve their internal clients
Use their communication skills to demonstrate HR's value to their internal customers
Create a stronger alignment between organization and HR goals
Who Should Attend?
New HR Business Partners
Experienced HR Generalist who want to become HR Business Partners
Business unit staff who work with the HR Business Partner
Those who supervise the HR Business Partner
Course Outline
Workforce Planning Analysis, Gathering Data about the Current Workforce and Forecasting Future Workforce Needs
Analyzing Workforce Flow, In, Up, Down, Across and Out of the Organization, an Important Aspect of Supply Analysis
Using Statistical Forecasting
Developing the Staffing Plan and involving Key Stakeholders
Accessing a variety of Staffing Options to attain Strategic Goals
Restructuring the Organization to meet Changing Business Needs
HR Due Diligence
Developing and Maintaining Talent Pools
Succession Planning
Knowledge Management Systems
Certificate
Oxford Management Centre Certificate will be provided to delegates who successfully completed the training course.
Accreditation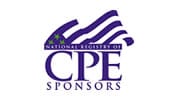 Choose the date and location that suits you: