An Intensive 5-day Training Course
Risk Management for Human Resources
Effectively Managing Enterprise Risk Across the Organization
Course Introduction
Successful leaders know how to sustain and grow their organizations. They identify opportunities and make choices to minimize possible problems. They are risk savvy! They are risk champions, deciding what risks to take and how to avoid those could derail their organizations.
Successful leaders also know that risks are increasing. They are alert to complexity, especially when operating across international lines, in changing financial situations and across multiple business lines and markets.
This Oxford Management Centre training course will detail how human resources can help the organization identify risks, prepare to address them and respond to risks that can impact the organization's strategic orientation.
Objectives
Specifically you will learn:
How to develop, implement and oversee formal and routinized processing for monitoring the organization's internal and external environments to identify potential risks?
To monitor and evaluate macro-level labor markets, industry and global trends for their impact on the organization
To examine potential threats to the organization and guide senior leadership accordingly
To develop plans for crisis management, contingency and business continuity for the HR function and the organization
To evaluate the anticipated level of risk associated with strategic opportunities
Who Should Attend?
Vice Presidents, Directors and Manager of Human Resources
Employment Managers
Employee Relations Professionals
Chief Talent Officers
HR Coordinators / Supervisors
HR Administrators
Risk Managers and Professionals
HR Auditors
Course Outline
Defining Risk and Risk Management
ISO Risk Management Approach
Understanding and Defining the Organization's Risk Appetite and Risk Tolerance
Governance
Identifying and Analyzing Risks
Risk Management Tactics
Emergency Preparedness and Business Continuity
Workplace Risk
Evaluating the Effectiveness of the Risk Management Program
Certificate
Oxford Management Centre Certificate will be provided to delegates who successfully completed the training course.
Accreditation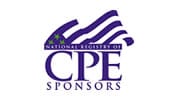 In association with