An Intensive 5-day Training Course
Opportunity Auditing
Delivering Measurable Benefits
Course Introduction
The risk-based focus being increasingly adopted is universally accepted as the new benchmark for Internal Audit. The flip side of risk, however, is opportunity. Specifically targeting significant areas of business opportunities can deliver major measurable benefits to the organization whilst at the same time reducing the associated risks.
This is particularly true if the areas of the business targeted are those which are often overlooked by management.  With budgets under even greater scrutiny, demonstrating value for money is more important than ever.
This Opportunity Auditing training course will provide the tools and techniques to develop and deliver an opportunity focused plan and deliver measurable added value.
This Oxford Management Centre Opportunity Auditing training course will highlight:
The power of opportunity auditing and value for money reviews
A proven approach to target the audit programme to optimize success
How to focus on areas of opportunity in regular assurance reviews?
The way to identify and deal with over-managed business areas
A simple method to reduce unnecessary controls
Objectives
 By the end of this Opportunity Auditing training course, you will learn to: 
Apply the theory and practice of opportunity auditing
Deliver real cost savings to the business
More than cover the costs of your function with these cost savings
Plan assignments effectively to focus on opportunity as well as risk
Audit business areas which may have not been previously covered
Assist management to simplify and streamline processes
Measure performance in a more business centric manner
Training Methodology
This is a basic/intermediate level course and delegates are not required to have any previous experience in fraud prevention or detection to attend. Delegates should have a good educational standard and/or a professional qualification and no advanced preparation is required.
The delivery method will be Group-live with exercises and role-plays to simulate audit scenarios and situations that assurance professionals will encounter. A short examination will be given at the end of the course.
Organisational Impact
This Opportunity Auditing training course will benefit organizations in all business sectors. It will provide the basis for a subtle but hugely powerful shift in the focus of Internal Audit towards a much more consultancy and value adding approach. The financial and operational benefits will be significant.
This Opportunity Auditing 5-day training course will enable organizational knowledge to be enhanced in the following areas:
Identifying processes which are carried out 'just because they always have been'
Determination of activities which add little business value and can be significantly reduced
A focus on the 3 E's (Economy, Efficiency, and Effectiveness)
Identification and simplification of overlapping processes
Reduction of over-managed risks
Personal Impact
Participants will increase their personal knowledge and performance abilities as follows:
Understanding good management practice in quality, environment and health and safety
Passing on best practice knowledge to staff they meet during audits
Documenting and presenting to management observations and concerns in a concise manner so that improvement can be ascertained
Advising their own organisation in improvement in quality, environment and health and safety
Advising supplier organisations in improvement in quality, environment and health and safety
Gaining knowledge of parts of their organisation that they would not normally see, thus offering themselves a greater flexibility to take on responsibilities in a wider range of departments
Who Should Attend?
This Oxford Management Centre Opportunity Auditing training course is suitable to a wide range of professionals but will greatly benefit:
Audit Managers
Senior and Lead Auditors
Quality Auditors
Heads of Audit (CAE's)
Managers needing a broader understanding of opportunity identification
Course Outline
Day 1
Introduction to Opportunity Auditing
Understanding the concept of opportunity auditing
Importance and benefits of opportunity auditing
Role of opportunity auditing in organizational success
Identifying different types of opportunities
Case studies and examples of successful opportunity auditing
Day 2
Opportunity Identification
Techniques and methods for identifying opportunities
Conducting market research and trend analysis
Identifying customer needs and pain points
Analyzing industry and competitor landscapes
Brainstorming and idea generation for potential opportunities
 Day 3
Opportunity Evaluation
Assessing a potential opportunity's viability and feasibility.
Evaluating market demand and potential profitability
Understanding the importance of risk management in opportunity auditing
Recognizing and evaluating possible risks and uncertainties
Developing risk mitigation strategies
Analyzing resource requirements and constraints
Conducting risk assessment and mitigation strategies
Prioritizing opportunities based on strategic fit and goals
Day 4
Opportunity Planning and Development
Performance evaluation and improvement targets
Creating a roadmap for opportunity implementation
Developing a comprehensive business plan
Defining key objectives, targets, and milestones
Allocating necessary resources and budgeting
Identifying potential partners and collaborations
Implementing continuous improvement practices
Day 5
Opportunity Execution and Monitoring
Implementing the chosen opportunities
Establishing effective project management practices
Monitoring progress and measuring success metrics
Addressing challenges and making necessary adjustments
Reviewing and updating the opportunity execution plan
Incorporating feedback loops and continuous improvement
Developing a personal action plan for ongoing opportunity audit
Certificate
Oxford Management Centre Certificate will be provided to delegates who successfully completed the training course.
Accreditation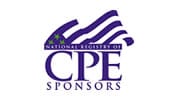 In association with
Choose the date and location that suits you: