An Intensive 5-day Training Course
Negotiation and Conflict Management in Organisations
Developing a Critical Skill Capacity, Cornerstone of High Performance
Course Introduction
Our ability to negotiate and manage conflict effectively is amongst the most valuable skills we can develop to improve our organisational performance. These skills enable us to negotiate better deals, managed teams and projects more efficiently, and interact more constructively with customers, clients and colleagues.
This 5-day OXFORD training course provides valuable insight into the negotiation and conflict management processes and delivers highly effective practical tools that can be used in a range of situations. Delegates will leave this course having significantly improved their ability to add value through negotiation and conflict management and will have enhanced their capacities as negotiators, managers and leaders.
Objectives
The goals for participants attending this Oxford training course are to be able to:
Think analytically and strategically about negotiation and conflict management
Understand a personal negotiation and conflict management style assessment that provides valuable insight into how to improve performance
Efficiently plan and prepare for negotiations to realise better outcomes
Implement effective practical negotiation strategies in a range of situations
Add value through the negotiation and conflict management processes by using mediation techniques
Enhance a vital leadership, management and personal skills that impact on performance across all aspects of their professional lives
Who Should Attend?
This OXFORD training course combines role-play learning, practical insights, discussions and leading edge theoretical concepts. It is designed for anyone who wishes to enhance his or her negotiation skills and make negotiation a more rewarding and effective part of their job function.
This training course will therefore benefit ambitious:
Professionals
Management Teams
Team Members
Administrators
Course Outline
Negotiation - Assessing and Understanding Personal Style
Conflict - Escalation and Steps to Prevent it
Key Practical Negotiation Strategies
Value Claiming and Value Creating Negotiation Behaviours
Planning and Preparing to Negotiate
The Four Phases of Negotiation
The Sources of Negotiating Power
Interpreting Body Language and Nonverbal Communication
Techniques of the Mediator – Practical Mediation Skills
Advice for Cross-Cultural and International Negotiations
Certificate
Oxford Management Centre Certificate will be provided to delegates who successfully completed the training course.
Accreditation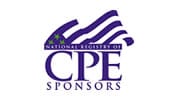 In association with
This training course is also part of below 10-day title:
Choose the date and location that suits you: