An Intensive 5-day Training Course
Mini MBA: Essentials of Management
Course Introduction
Managing in today's dynamic world presents itself with many challenges not faced before. The role of the manager has changed both dynamically and behaviorally as the world is under gone changes in approaches, styles, innovation and technology. The ability of today's manager to rapidly change and adapt to develop new skills and insights is paramount to operational success.
On this highly interactive, practical and thought provoking training course delegates will be equipped with all the necessary skills, tools and practical techniques to succeed in today's changing workplace. The course will focus on some prime areas required including building effective and strong relationships, dealing with issues and conflicts in a proactive why, learning about advanced rapid problem solving and decision making techniques, opening creativity and innovation in yourself and others as well as effective time management delegation skills and motivating others to succeed.
This Oxford Management Centre training course will highlight:
The changing aspect of Management and what fundamental skills are needed in today's world
How to use advanced interpersonal skills to build rapport and strong relationships
Agile and rapid problem solving and decision-making techniques
The utilization of powerful creativity and innovation models and application
How to get the best out of others and overcoming conflict and negativity in the workplace
The key components to achieve Management Excellence
Objectives
At the end of this Mini MBA: Essentials of Management training course, you will learn to:
Demonstrate strong management behaviors
Adapt to rapid changing situations to the benefit of all
Delegate resources effectively and efficiently
Motivate and open creativity and innovation with your team
Develop key skills and techniques for Management Excellence
Training Methodology
Participants to this training course will receive a thorough training on the subjects covered by the seminar outline with the Tutor utilizing a variety of proven adult learning teaching and facilitation techniques.  Training methodology includes highly interactive sessions, with a combination of presentation, group discussions, practical exercises, assessments, as well as relevant, targeted videos to enhance the learning experience.
Organisational Impact
By allocating personnel to the course the organization will benefit through:
Highly motivated managers able to raise performance standards and morale of their staff and colleagues
Improved managers with leadership and management skills
Greater idea generation, innovation and creativity of the Manager and their teams
Improved inter-team working
Greater conflict resolution requiring less HR intervention
Excellent Managers able to maximize performance of the organization.
Personal Impact
As a direct result of attending this training course, you will:
Be able to improve individual and team performances
Have the increased skills and techniques to build trust and rapport with others
Be able to establish clear and concise goals for the organization, department and employees
Gain techniques to rapidly problem solving and become more agile in the workplace
Maximize the creativity and innovation of yourself and others
Develop yourself to provide Management excellence in the organization
Who Should Attend?
This training course has been developed for Management professionals of all disciplines and levels in the organization. This course is suitable to a wide range of management professionals but will greatly benefit:
Senior Management
Middle Management
Newly promoted Managers undertaking high-level roles
Course Outline
Day 1
The Art of Management: Management Excellence
New Approaches to Management in the Modern Workplace
Managing or Leading: the synergy revealed
Leveraging Management Power Bases
Key Characteristics of Successful Managers: Personality Profile Psychometric
Inspiring Change and Innovation
Achieving Management Excellence
Day 2
Key Interpersonal Skills for Harmonious Relationships
The importance of relationship building
Advanced Interpersonal techniques for relationship building
Building rapport and trust with others
Conflict management: overcoming situations with emotional connections
Handling negativity and disruptive people in the workplace
Behavioral Influence and Persuasion techniques
Day 3
Problem Solving and Igniting Creativity & Innovation
Defining problems: workplace issues and situations
Rapid problem-solving models and techniques
Using the powerful Decision-Making Model in workplace situations
How to develop innovation and creativity in self and others
Develop the Creativity Model to think outside the box
Applying Design Thinking techniques to increase team innovation
Day 4
Dynamic Teamwork and Effective Allocation of Resources
Factors for enhanced Team performance
Understanding Group and Team dynamics
Effective planning and time management of tasks
Allocation of resources: effective and efficiently
Instilling positive motivation within your team
How to delegate tasks to achieve optimum performance
Day 5
Maximizing Operational Performance
Performance Management principles and process
Setting and cascading powerful objectives
Maximizing others effectiveness
Coaching and Mentoring: key organizational development
Giving powerful feedback to increase performance
Review and Next Steps
Certificate
Oxford Management Centre Certificate will be provided to delegates who successfully completed the training course.
Accreditation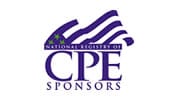 In association with