An Intensive 5-day Training Course
Mastering the Training Cycle
Training Needs Analysis, Evaluation and Assessment
Course Introduction
'What gets measured, gets managed.' Peter Drucker
This engaging training course will demonstrate how to embed training and development into the direct needs of the organisation's strategy rather than as an administrative add-on.
It will help HR and training specialists learn skills and techniques for looking at training and development from a business outcomes perspective rather than training as 'a good thing to do.' It will help specialists prioritise where effort goes to generate the greatest impact and returns to help stakeholders achieve their goals.
The OXFORD Management Centre training course will take a very structured approach to show how to change to an outcome-driven mindset and deliver training and development initiatives that are measurable and enable training and development specialists to be seen as real business partners.
Objectives
Specifically you will learn to:
Look at training and development from a business and line manager, outcomes-based, perspective
Segment your customer base and adopt different techniques to identify and manage training needs
Manage conflicting priorities within your internal customer base by taking commercial, fact-based decisions
Answer the questions: Why are we doing this [training or development initiative]? What are the organisational outcomes?
Feel comfortable with business data to be able to identify problems and design training and development solutions that improve performance
Embed the evaluation of training into the training cycle from the very first meeting with your stakeholder
Assess the hidden costs of training and development quickly and sufficiently accurately to make informed decisions
Feel confident in measuring benefits of training and development in financial terms
Who Should Attend?
HR Professionals who need/want to master either TNA or Evaluation
Training Specialists who want to maximise their Training Budgets
Managers and Professional Specialists responsible for training budgets and who need to know what is required
Training Managers
Training Specialists
Training Co-ordinators
Supervisors involved with Training and Development
Course Outline
Linking Training directly to Organisational Strategy, Values and Market Position
Clarifying the Role and Function of Competency Frameworks
Unpicking the Challenges of Training and Development in very Technical Departments
The Role of the Line Manager in Team and Individual Development
The Role of Training and Development in curating Material and developing Learning Systems to support Knowledge Transfer and Develop Organisational Knowledge
Deploy Systems Thinking to properly Evaluate the impact of Training and Development
Practical Case Studies to Measure the ROI of a Training and Development Initiative
Create a Methodology for Measuring the impact of a Delegate's Own Training and Development Initiative
Certificate
Oxford Management Centre Certificate will be provided to delegates who successfully completed the training course.
Accreditation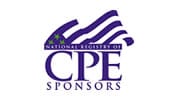 In association with