An Intensive 5-day Training Course
Implementation of Modern Record Management through SharePoint and Office 365
Managing Records in Support of Business Requirements
Course Introduction
Use the power of windows platform collaboration.
This highly-interactive training course will help demonstrate how to use the software and platform developed by Microsoft and recognizable by all users to achieve the efficient and adoptable Document Management System.
It will help delegates understand the options available on the SharePoint platform as well as the Office 365 which is built on Microsoft Business Productivity Online Suite (BPOS), originally aimed at corporate and enterprise users.
The training course will present the use of Office 365 software for document and record creation and integration of Office 365 with SharePoint for document and record management.
Objectives
Specifically you will learn to:
Understand Enterprise Content Management (ECM) strategy in modern world
Use Documents and Records Management as a business enabler for the enterprise
Increase automation of information management in the company
Implement efficient collaboration between Office 365 and SharePoint management of records
Enable and use of eDiscovery in SharePoint
Find the documents and records though SharePoint search and brows tools
Configure SharePoint Information Protection Tools
Who Should Attend?
All individuals who are dealing with document and record creation and management:
All Leaders and Professionals
Management Professionals
Document Managers
Information Managers
Record Managers
Team Leaders
Supervisors
Technical Staff
Course Outline
Gain a thorough understanding of Office 365 and Sharepoint
Understand and Practice the Sites, Workflows and Permissions in SharePoint
Examine the Use of eDiscovery
Learn how to Eliminate the Personal Data and Comply with GDPR, with the SharePoint Auditing Tool
Use the Modern Solutions like Built-In Sharepoint capabilities to Improve Collaborative Processes
Identify and Resolve common Document, Records and Information Management problems 
Initiate Techniques to overcome Legacy Software Issues
Introduce Artificial Intelligence Tools in Document Management Practices 
Learn about Free Add-ins for SharePoint that help Automate Tasks
Develop a clear Metadata creation processes in SharePoint and Office 365
Learn the Steps of Capturing Content in SharePoint
Certificate
Oxford Management Centre Certificate will be provided to delegates who successfully completed the training course.
Accreditation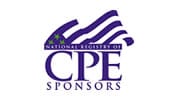 In association with