An Intensive 5-day Training Course
Developing Core Skills for Administrators & Secretaries
Effective Approaches to Handling Information and Inter-personal Communications
Course Introduction
Do you want to improve your performance at work? This training course on Developing Core Skills for Administrators & Secretaries will help you develop your skills that are  essential to being really effective at work. It teaches powerful approaches to handling information (including techniques for quickly finding key points in what you are reading) and gives useful suggestions about how to organise your thoughts and get your point across in emails, meetings, interviews and presentations.
How good is your memory? You'll get a chance to test your recall skills and then be shown how to use simple memory systems to remember information.
And what about relationships at work? You'll learn strategies for dealing with "difficult" people and for working in groups. The training course is fun, practical and inter-active. You'll develop your skills with easy to follow individual tasks and with enjoyable group activities.
This Oxford Management Centre training course offer great tips on:
How to get your point across clearly?
How to quickly find key messages in what you read? (in documents and on the web)
Improving communications with "difficult" people
Dealing with "time stealers" and organising your time to better achieve results
Clear thinking techniques
Objectives
Improve your effectiveness at work
Take you to the next stage in efficient reading and note -making techniques
Update and Develop your approach to time management
Build your confidence in your ability to remember things
Help you improve inter-personal communications and team-working skills
Who Should Attend?
Anyone wanting to raise personal efficiency levels and improve effectiveness
Administrators and Secretaries
Management and Professional Staff
People who want to succeed in an office environment
All Staff working in groups and project teams
Anyone wanting ideas for handling information overload in daily life
Course Outline
Memory Magic: How to Remember Things
Use Mind Mapping, The Extraordinary Note-Making, Planning, Thinking and Memory Tool
Taking your Reading to the Next Level (Read Better, Read Faster)
Strategies for Improving Communications with "Difficult" People
The Powerful Influence of "Body Language" (Speaking without Words)
Getting your Point Across: Know What to Say and When to Say It
Dealing with Time-Wasters (How to Protect your Productive Time)
Planning (What You have to Do); and Prioritisation (What You Must Do First)
Thinking and Working in Teams
Handling Information Overload at Work
Certificate
Oxford Management Centre Certificate will be provided to delegates who successfully completed the training course.
Accreditation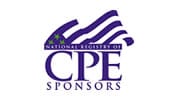 In association with