An Intensive 5-day Training Course
Essential Management Skills for Administrators
Climbing the Career Ladder
Course Introduction
This popular Oxford Management Centre training course is essential for those Administrators who have made the move, or would like to make the move, into management. The course provides the coaching and support needed to make such a move successfully and effectively.
Making the move into management for Administrators, although desirable, can also be stressful.  A move such as this requires an entirely new skillset and mindset.  Delegates will be helped to develop the skills of a manager so that they are equipped to direct, develop and manage others.
Objectives
The goal of attending the training course is to enable delegates to:
Recognise your Leadership Style and distinguish between Leading and Managing
Communicate in a way which encourages motivation and Enthusiasm
Use Coaching, Mentoring, Regular Performance Management meetings and Appraisals as Tools for Development
Use practical Time Management Skills for Scheduling, Planning and Prioritising Work
Manage Conflict in a Team Environment
Effectively handle the Challenges of Working in Busy and Challenging Environments
Who Should Attend?
This highly interactive training course is suitable for a range of professionals but is especially relevant for:
Ambitious Executive Secretaries and Personal Assistants
Newly Appointed Managers or Managers in their first couple of years of managing
Supervisors and Team Leaders
Office Managers
Course Outline
Identify the Qualities and Competencies of an Effective Manager
Work Towards Excellence in Supporting and Contributing to the Executive Team
Develop an Insight into Personal Strengths and Weaknesses
Recognise the Importance of Networking and Influencing Skills
Establish a Respected Presence with Excellent Communication Skills
Recognise Potential Conflict and Preventing Escalation
Develop Problem Solving Strategies for Leading Your Team
Develop Coaching and Mentoring Skills
Conduct High Impact Regular Performance Management Meetings with Your Team
Develop Emotionally Intelligent and Resilient Teams
Certificate
Oxford Management Centre Certificate will be provided to delegates who successfully completed the training course.
Accreditation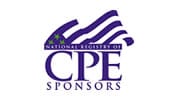 In association with