An Intensive 5-day Training Course
Critical Thinking & Problem Solving for Public Service Leaders
Rational and Lateral Thinking for Decision Making
Course Introduction
Improve your thinking and problem-solving techniques individual and groups.
This Oxford Management Centre training course on Critical thinking and problem solving Course covers all aspects of how best to use analytical to solve problems in our public sector teams and organisations.
It will enable delegates to apply the skills of critical thinking and problem solving in the global knowledge economy so that they can deal with change quickly and effectively. They will return to their organisations able to analyse information from diverse sources to solve problems.
Objectives
Specifically you will learn to:
Strategies for applying critical thinking in teams and organisations
Solving problems using the range of techniques available
Understanding personal preferences and adapting them to situations and other people
Practical applications of critical thinking and problem-solving tools in the workplace
Developing critical thinking and problem-solving skills within teams and business units
Recognising when to use critical thinking in business situations
Thinking clearly and solving problems rationally
Analysing information from diverse sources in solving problems
Developing, evaluating and selecting new ideas
Critical self-reflection and self-evaluation for justifying decisions
Who Should Attend?
For leaders in public service organisations who are involved in decision making or lead teams of decision makers, including Senior Management, Team Members, Heads of Functional Units and those with Leadership Potential.
Course Outline
Definitions of Critical Thinking - rational, skeptical, unbiased analysis, evaluation of factual evidence
The Skills We Need for Critical Thinking and Key Traits of Critical Thinkers
Improving Critical Thinking Skills and Developing the Ability to Reason Logically and Rationally
How to Engage in Reflective and Independent Thinking?
Assessing our Critical Thinking Abilities
Complimentary Thinking Skills including Creativity
Identifying and Articulating the Challenge - issue or problem to be resolved
Implementing Solutions using Analysis and Prioritisation Tools
Overcoming Obstacles to Solving Problems
Winning Support for Your Preferred Solution
Problem Solving Techniques for Individuals and Teams
Assessing Your Preferred Approach to Thinking
Enhancing Whole-Brain Thinking – left and right brain
Recognising and Adapting to the Preferred Thinking Styles of Colleagues and Team Members
Recording the Creative Process using Mind Maps, Concept Charts, Flow Charts, Triangulation and Meta-thinking
Building Knowledge with Data and Information Blocks and Unconscious Bias
Tools and Techniques to Become More Creative and Critical Reading Skills and Practices
Speaking and Listening Critically, plus Reasoning and Arguing Logically
Using Words to Influence and Persuade and Presenting Evidence and Justifying Opinions and Advice
How to Challenge Assumptions in Constructive Ways?
Certificate
Oxford Management Centre Certificate will be provided to delegates who successfully completed the training course.
Accreditation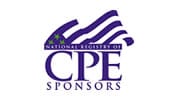 In association with