An Intensive 5-day Training Course
Certificate in Management
Mastering the Art of Effective Leadership: A Deep-Dive into Holistic Management Techniques
Course Introduction
Unleash your management potential with our intensive Certificate in Management training course at Oxford Management Centre. Stepping into management can be challenging yet thrilling—making decisions independently, motivating yourself, managing people who were once your peers, and proactively finding opportunities to upgrade systems, processes and products without being asked to. This comprehensive training course empowers you to successfully navigate these challenges, guiding you to manage not just your team effectively but yourself, your motivation, time, energy and various activities, too. This course also aims to equip individuals with the essential skills to effectively manage themselves and their teams to overcome these obstacles and succeed in their new roles.

This Certificate in Management training course is designed for new or prospective managers and those experienced in management looking to amplify their skills. Whether you're an aspirational supervisor, a newly appointed manager or an experienced team leader looking to ascend to higher leadership roles, our Certificate in Management course provides practical insights and robust techniques to heighten your managerial performance. Join us and embark on an exhilarating journey of professional growth!
The highlights of this Certificate in Management training course are:
Focuses on developing enhanced managerial skills for optimum performance
Covers self-management, goal setting, and communication techniques
Teaches effective ways to manage conflict and difficult performance situations
Enhances decision-making and problem-solving abilities
Equips participants with tools to motivate and support their teams
Highly interactive methodology, including video presentations, case studies, and team exercises
Suitable for aspiring managers, newly appointed managers, team leaders, and supervisors
Organisational Impact
The organizational impact of this Certificate in Management training course is significant, as it helps to develop more effective managers who are in control of their behaviour and contribute positively to their work environment. This, in turn, leads to increased employee focus on self-motivation and goal achievement, improved managerial communication, reduced HR issues, and overall higher levels of commitment and productivity.
Personal Impact
On a personal level, participants in the Certificate in Management training course can expect to gain confidence, drive, and skills to challenge themselves towards higher managerial performance. They will better understand their management styles and motivational drivers, effective strategies for day-to-day management and delegation, enhanced listening and questioning skills, and learn ways to use communication, influence, and persuasion to get things done. Moreover, they will be equipped with techniques to manage performance, motivate and support others in achieving targets, empower themselves and their teams, and make more precise, faster decisions.
Who Should Attend?
Certificate in Management training course is suitable to a wide range of professionals but will greatly benefit:
Supervisors
New Managers
Team Leaders
Team Managers
Course Outline
The Managerial Leader
Management and leadership: Defining the two
Overcoming the common mistakes in management
Managing Communication
Barriers to effective communication
Communicating with different personalities
Managing Performance: Getting Results
Overcoming performance management barriers
Setting outcomes-focused objectives for your team
Managing Performance: Problems and People
How to manage different personality types
How to manage conflict & stress: Personal and team
Managing Performance – Motivating People
The power of praise, self-belief and performance
Creating a motivating work environment
Certificate
Oxford Management Centre Certificate will be provided to delegates who successfully completed the training course.
Accreditation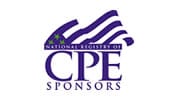 Choose the date and location that suits you:
Classroom Sessions
Online Sessions