An Intensive 5-day Training Course
Business Improvement & Quality Techniques
Implementing Recognized Best Practices that Give Maximum Impact on Business Objectives
Course Introduction
Business improvement does not happen on its own or by accident, it takes careful study, planning and execution. Identifying and implementing external Best Practices targeted to give maximum impact on achieving your business objectives is a sound, well-recognised, way to proceed.
This OXFORD Business Improvement & Quality Techniques training Course will help you understand and be able to implement recognized Best Practice tools and techniques which are aimed at maximising both business and people performance.
Objectives
Specifically, you will learn:
The Importance of Business Process Improvement in performance Management
The Context in which Business Process Improvement and Quality Techniques support Business Strategy and High Level Strategic Goals
How to Apply 5S and Visual Management Techniques to Control Processes?
The Importance and Benefits of Teamwork within the Lean Model
How to Apply Problem Solving Techniques to Improve Performance?
How to Identify where the 6 Big Losses occur and choose the appropriate Action Plan to Gain the Biggest Benefits?
To Understand SPC and Improve and Control Quality Performance
Who Should Attend?
This Oxford training course is suitable for professionals who would like to take a wider perspective how they can improve their business while ensuring all team members are given opportunities to contribute to the improvements. This will ensure any gains made are both supported and sustainable.
This Oxford training course is suitable to a wide range of professionals but will greatly benefit:
Business Managers
Senior Professionals
Team Leaders
Production Personnel
Course Outline
What is Strategy?
Understanding how Business Process Improvement and Quality Techniques can support Business Strategy and achievement of Strategic Goals
The Role of Process and Quality Improvement in Performance Management Systems
Understanding Lean and where the Tools and Techniques can be Applied
Understanding the Foundation and Pillars of Toyota's 'TPS House'
The Importance of Effective Leadership & Teamwork to ensure Benefits are Maximised and Maintained
How to Apply the 5S Model?
Understanding TPM and OEE
Using the Six Step Approach to Problem Solving
Using Statistical Process Control to Improve and Sustain the Quality of a Process
Certificate
Oxford Management Centre Certificate will be provided to delegates who successfully completed the training course.
Accreditation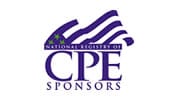 In association with