An Intensive 5-day Training Course
Train the Trainer
Planning, Developing, Conducting, and Evaluating Training Activities
Course Introduction
This exciting and very practical course is designed to help you develop your competencies as a training professional in any workplace. Oxford Train the Trainer training course covers the latest scientific innovations in workplace training, learning and development. You will learn about adult learning; course design and delivery and world best practices used in the leading learning organizations.
Objectives
Understand adult learning principles
Describe the training cycle
Evaluate training techniques
Analyse methods of evaluating training
Formulate a plan for motivational coaching
Design a training outline utilising Bloom's taxonomy
Who Should Attend?
Anyone responsible for the training of others
Training analysts, Training Officers, Training Specialist, Training professionals & Training Managers
Those working in or transferred to a training, learning and development role
Anyone involved in talent management, Nationalisation programmes, business partnering; skills transfer or on-the-job training
Experienced training, learning and development staff who want to refresh their skills
Course Outline
Understanding Adult Learning Principles
The Latest Techniques and Strategies for Effective Workplace Learning
Understand the Advantages and Disadvantages of Learning Styles
Practical Steps in Developing a Powerful Presentation
Using Motivational Coaching Techniques
Key Issues in Training & Learning
Training Needs Analysis (TNA) & Setting Objectives
Practical Training Evaluation
Training & Presentation Skills
Personal Action Planning
Certificate
Oxford Management Centre Certificate will be provided to delegates who successfully completed the training course.
Accreditation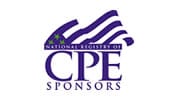 In association with

GLOMACS Training & Consultancy

PetroKnowledge

The Energy Training Centre