An Intensive 5-day Training Course
The Effective Team Leader Course & Workshops
Managing High Performing Teams & Achieving Team Success
Course Introduction
"I never lose. I either win or I learn." - Nelson Mandela
This comprehensive Oxford Management Centre training course will build strong foundations of skills and knowledge needed to lead others to achieve phenomenal results. Powerful ways to motivate, inspire and get total involvement and commitment from your team will be introduced. This highly renowned Effective Team Leader training Course integrates the very best learning from successful industry leaders to deliver strategies to create high performance teams enabling delegates to take away many practical steps to address the issues they face every day at work and be equipped to deal with tough decisions to lead successfully in today's fast paced environment.
 The Effective Team Leader training Course will take participants on a journey of discovery of their strengths and areas for development to understand the robust methods and models for success. This will enable delegates to discover the tried and tested tools of effective leadership and have action plans for enactment the moment you return to work.
Case studies and exercises designed to enrich understanding of the practical challenges team leaders face and what you can do about them.  All delegates will go away with practical action plans to deliver outstanding results.
Objectives
Set clear guidelines for effective team leadership
Lead staff effectively by understanding key principles of leadership and motivation
Apply the principles of 'effective communication' and use communication skills to make sure things get done properly and on time
Delegate and prioritize so the teams are more effective and efficient in their work
Examine the principles of management, effective planning and self-organization
Empower delegates through self-awareness to improve their relationship with both those who manage them, and with their subordinates
Who Should Attend?
Management Professionals seeking leadership roles
High potential delegates looking to fast track their progress in leadership
Team Leaders and those seeking to step up to leading people
Individuals who have some experience at the supervisor/ manager level and are ready to take more management responsibilities
Leaders who are looking to improve their managerial competencies
Course Outline
Proven and Researched Methods to Drive up Results
The Application of Personal Motivation and Drive
Develop and Build Effective Management and Supervisory Skills that can help Succeed even in Challenging Times
Behavioural Models and Activities to Drive Up Understanding
Relationship Development Methods that Build Rapport Quickly and Easily
Conflict Management Strategies to Deliver increased Cooperation and Results
Certificate
Oxford Management Centre Certificate will be provided to delegates who successfully completed the training course.
Accreditation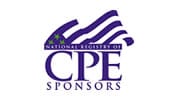 In association with