An Intensive 5-day Training Course
The Effective Finance Professional
Process Excellence in the Financial Function
Course Introduction
Build skills to take your career out of the 'back-room' in to the boardroom!
World-class organisations are shaping their finance functions to be more efficient and to better support the value creation process. The most progressive enterprises have transformed their finance professionals in to strategic business partners, bringing them out of the back-room to support their key board level decision-makers.
This leading edge course is designed to help delegates to meet the challenge for the 21st century finance professional to both improve efficiency and effectiveness whilst controlling and reducing operational costs.
Objectives
This OXFORD Management Centre training course is designed to provide delegates with a practical working understanding of the most up to date finance function practices and techniques aimed at maximising efficiency and operational relevance; after the course you will be able to:
Transform finance professionals in to strategic business partners
Engage the finance team in the value creation process
Initiate and implement measures to improve finance process efficiency
Achieve dramatic a reduction in period end closing processes
Develop state of the art tools for forecasting and decision-making
Apply change management to transform the finance function
Who Should Attend?
This training course is a suitably wide range of professionals but will significantly benefit:
Finance Professionals
Accounts Payable and Receivables Team
Budget and Planning Officers
Financial Advisers and other Finance Professionals and Accountants
Course Outline
21st Century Challenges for the Finance Function
The Role of the Strategic Finance Business Partner
Balancing Pressures on Time-Quality-Cost
Practical Steps to Improve Inventory Systems Efficiency
Practical Steps to Improve Receivables Systems Efficiency
Practical Steps to Improve Payables Systems Efficiency
Practical Steps to Reduce Period Close Process Time
Modern Approaches to Analysing, Managing and Reducing Costs
Using Financial Models to Improve Business Forecasting
An integrated Approach to Business Reporting
Strategic Decision-Making
Building a Vision for the Finance Function
Taking your Finance Career to the Next Level
Certificate
Oxford Management Centre Certificate will be provided to delegates who successfully completed the training course.
Accreditation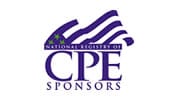 In association with