An Intensive 10-day Training Course
The Boston Global Leaders Programme
Developing World-Class Capability as an Outstanding Full-range Leader and Manager
Course Introduction
This training programme will equip you – whether you are a senior manager, leader or executive – with the very latest insights, models, tools and skills to boost your effectiveness, stand out from your colleagues and so transform your performance and reputation and those of your department and organisation.
This will be achieved by making explicit both the differences and the complementarities of both managing and leading. The expansive and, sadly, poorly defined art and science of management is one of the least understood and inadequately implemented organisational functions essential to all operations. This Oxford training programme has therefore been designed to help you cover the full range of management functions using a dynamic, powerful and highly practical new model of management practice – the Q-OPD Full-Range Management Model© .
Similarly, the critical role of leadership will be covered by looking at the five leadership approaches that are required of you in today's organisations using the comprehensive Q-OPD Full-Range Leadership Model©. Special emphasis will be placed upon 'transformational leadership' as it is increasingly the style that is expected by followers – especially those belonging to demographic generations Y and Z in the workplace. This leadership style is designed to not only transform the performance of your staff but also their aspirations, skills and engagement.
You will enjoy the highly dynamic and interactive nature of the programme as it uses contemporary approaches to learning, including experiential group activities, individual exercises, mini-case studies, role plays and syndicate discussions to enable you to fully master and apply the material to your own situation.
Not only will this Oxford training programme make the key functions and requisite skills for outstanding management and leadership very clear, it will also provide you with the tools and techniques required to achieve world-class competence and confidence in carrying them out in any situation in the workplace.
This Oxford Management Centre training course will highlight for you:
The critical differences between management and leadership and, paradoxically, how they complement each other
The five pairs of management functions that are required in today's organisations
The 'meta' core skills that need to be mastered by both managers and leaders
The psychology of management
Disruptive new management practices and principles
The five leadership approaches that are required in today's organisations
The psychology of influence, good communication and motivation
The essence of effective strategic thinking, planning, implementation and monitoring
The principles of disruptive change compared with competitive positioning
How to manage the first impressions you make, choose your subsequent behaviours and curate your reputation to clearly signal your leadership legitimacy?
Training Methodology
This training course will use a range of approaches to learning, including experiential group activities, individual exercises, mini-case studies, role plays and syndicate discussions. Graphical materials and stimulating explanations will be used to introduce underlying models. A key part of the learning process is sharing the different experiences and insights you and the other participants bring, as well as experimenting with novel – and sometimes challenging – techniques.
Who Should Attend?
This training course is suitable to a wide range of Ambitious Professionals , but will greatly benefit:
Leaders, Managers and Supervisors aspiring to more senior positions
Individuals who are making the transition to a senior management team or board-level role
Supervisors who wish to add to their directing and monitoring remit
Junior to Middle-level Managers who want to optimise their management skills
Senior Managers who want to be able to develop more junior managers
Managers who fulfil a purely management role
Staff who have a joint leadership / management role
Individuals who are making the transition to the senior management team
Course Outline
Module 1: The Boston Advanced Operational Management Programme
Appreciate the Vital Importance of Displaying the Five Pairs of Full-Range Management Abilities
Targeting and Tailoring your Communication and Influence and also Developing your Emotional Intelligence and Political Intelligence
Fulfilling your Crucial Operationalisation and directing remit by translating your Strategic Plan into an Implementation Plan
Transforming your Team or Department into a Self-Managing and Self-Organising Unit that you can safely delegate tasks to
Strategies to Resource your Staff and enable them to Play to their Strengths
Monitoring and Controlling your Staff and deciding on your Key Performance Metrics
Providing Timely, Relevant and Actionable Feedback to your Staff and Redirecting Unhelpful Behaviours they might Display
Fulfilling your Function as a Catalyst or Enabler for your Team
How to Plan in the Emerging, New Employment Reality of 'Knowledge Workers', Older Employees, The Multi-Generational Workplace, Globalisation, Automation and Artificial Intelligence?
Constructing your Personal Career Advancement Strategy
Module 2: The Boston Advanced Leadership Programme
Day 6
Displaying Outstanding Leadership
Recognising the Differences between Management and Leadership
Appreciating the Five Essential Leadership Approaches and Corresponding Styles
Displaying Transformational Leadership Behaviours
Comprehending the Corporate Governance Responsibilities of the Board
Demonstrating Ethical Behaviour, Living Your Values and Maintaining Your Personal Integrity
Developing Your Political Awareness and Mastering the Five Core Political Skills
Day 7
Mastering the Psychology of the Workplace
Using Personality Insights to Communicate and Influence Others Better
Displaying Personal Power and Self-confidence in All Situations
Optimising the Development and Management of Teams
Evolving Organisational Cultures and Applying the Neuroscience of Change
Managing Your Own and Others' Attitudes, Emotions, States and Behaviours
Understanding the Nature of Organisational Psychopaths and Limiting their Detrimental Effects
Day 8
Developing a Winning Corporate Strategy
Understanding the Five Elements of Strategic Management: Strategic Thinking, Planning, Implementation, Monitoring and Emergence
Competitive Positioning: The Five Processes that Populate a SWOT Analysis
The Value of Scenario Planning in Designing Detailed Stories Around Different Possible and Plausible Futures You Might Be Faced With
Using the Balanced Scorecard to Create a Strategy Matrix, Strategy Map and an Implementation Plan
Prioritising Your Initiatives, Filtering Them and Balancing Your Portfolio
Implementing and Monitoring the Plan and Utilising Emergent Trends
Day 9
Using both Sustaining and Disruptive Innovations to Evolve and Grow your Products and Services
The Four Kinds of Innovation: Disrupting vs. Transforming Businesses
Using Lateral Thinking Techniques to Increase Creativity, Innovation and Inventiveness
The Nature of 'Innovation-driven Growth' 'disruptive' (stealthy) vs. 'sustaining' (incremental) innovations and 'Low-end' vs. 'new-market' footholds
Product / Service Performance Trajectories and Customer Demand Trajectories
Succeeding as a Disruptive Innovator / Defending Against a Disruptive Challenger and Ensuring Your Organization is Capable of Disruptive Growth
Common Pitfalls in the Application of Disruption Theory and Its Incorporation into Wider Strategic Planning
Day 10
Manifesting Executive Presence, Gravitas and Charisma
Appreciating the Need to Display Executive Presence and Its Relationship to Organisational Politics
The Three Dimensions of Executive Presence
Displaying Gravitas, Charisma, Impactful Communication and An Appropriate Appearance
Specific Challenges Faced by Female Leaders and Managers
Chairing Effective, Efficient and Satisfying Meetings
Researching, Designing and Delivering Compelling and Memorable Presentations
Certificate
Oxford Management Centre Certificate will be provided to delegates who successfully completed the training course.
Accreditation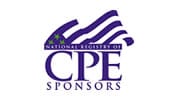 In association with