An Intensive 3-day Training Course
Technology in Finance
Disrupting the Financial World
Course Introduction
Technology companies are moving into financial services and financial institutions are looking to technology to enhance their services. As the two worlds merge, understanding of fintech or technology applications in finance will be increasingly relevant to the skillset of anyone seeking to work in technology, finance or even regulations.
This OXFORD Management Centre online training course provides a primer to current developments in fintech and the relevant technologies. It will help you understand how disruptive innovations create opportunity in finance industry and its impact on society especially your firm and your clients. Attendees will have an opportunity to learn from real world case studies and dive into technologies that are being used in the industry such as Big Data, Cloud, Blockchain and AI.
Objectives
Participants attending this online training course will:
Understand finance technology and the different related applications
Determine how Fintech technology and Fintech corporations are changing the legacy sector
Differentiate use cases of multiple emerging technologies within the finance ecosystem
Analyse how competing interests may influence the way Fintech reshapes traditional banking
Explore who is currently adopting and driving financial innovations
Analyse real-world examples to assess the disruption in financial systems
Training Methodology
This online course will utilize a variety of proven online learning techniques to ensure maximum understanding, comprehension, retention of the information presented. The training course is conducted Online via an Advanced Virtual Learning Platform in the comfort of any location of your choice.
Who Should Attend?
This online training course is suitable to a wide range of professionals but will especially benefit:
Professionals seeking to get deep information about domains of technology in finance
Professionals who have an interest in emerging technologies and their applications in finance and banking
Senior executives and employees in charge of company's financial and IT departments
Course Outline
Disruption in the Financial world
What is finance technology?
Fintech applications and trends
Enabling technologies in finance
Biometric Technologies
Big Data and Cloud
Artificial Intelligence and Machine Learning
Blockchain and Distributed Ledger
Common Regulatory Challenges
Smart Regulatory Approaches and Innovations
Certificate
Oxford Management Centre Certificate will be provided to delegates who successfully completed the training course.
Accreditation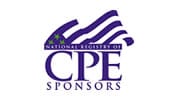 In association with