An Intensive 3-day Training Course
Strategic Thinking and Leadership in a VUCA World
Course Introduction
It is becoming increasingly important for all professional, regardless of level, to make effective business decisions under multiple constraints in uncertain and highly dynamic environments.
This OXFORD Strategic Thinking and Leadership in a VUCA World online training course aims to enhance the effective engagement  and the quality of contribution of middle management and key professional staff in strategic problem solving. 
It introduces the most relevant strategy concepts and applies them in the context most relevant to the current organisational environment to facilitate strategic thinking and generation of innovative strategies.
Objectives
Participants will develop the following competencies:
Strategic thinking in a VUCA world
Stakeholder management and influence
Setting direction and formulating goals in uncertainty
Understanding external trends and internal capabilities
Identifying and evaluating strategic alternatives in complex and ambiguous environment
Leading people through strategy implementation
Training Methodology
This online training course will utilize a variety of proven online learning techniques to ensure maximum understanding, comprehension, retention of the information presented. The training course is conducted Online via an Advanced Virtual Learning Platform in the comfort of any location of your choice.
Who Should Attend?
Professionals and managers who are interested in enhancing their strategic thinking capabilities and strive to become a truly influential leaders
Course Outline
What is strategy and strategic thinking in a VUCA world?
Setting objectives in uncertainty
Customer and stakeholder analysis, value proposition
Understanding the challenges and opportunities facing the business
Identifying and evaluating resources and capabilities
Key result areas
Formulating and considering alternative solutions
Scenario analysis
Rational choice, decisions under certainty, risk and uncertainty
A holistic approach to strategy implementation
Certificate
Oxford Management Centre Certificate will be provided to delegates who successfully completed the training course.
Accreditation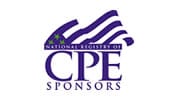 In association with