An Intensive 5-day Training Course
Strategic Awareness and Business Acumen
Strategy Building &
Sustaining Competitive Advantage
Course Introduction
Do you understand how your organisation attains sustainability?
Two-thirds of corporate executives believe a lack of business skills or business acumen inhibits their company from meeting strategic priorities. It was established that most strategic plans fail to achieve their strategic goals due to the turbulent changes that exist in the global market today.  Since most of the failures in the strategic process occur at the execution stage it is increasingly important that managers at all levels learn how to implement these vital plans while manoeuvring through the changes that occur as a result of the dynamics of the markets.
An organization of high business acumen individuals can expect to see leaders with a heightened perspective that translates into an ability to inspire and excite the organization to achieve its full strategic potential. As your leadership responsibilities expand, so does your need to understand the impact of every decision on the strategic and financial goals of your organization. That's why business acumen—an intuitive sense of how the moving parts of a company work together to create profit —is indispensable.
Oxford Strategic Awareness and Business Acumen training course will improve your understanding of how operations, finance, marketing, and other functions must work together to create and execute a successful business strategy.
Objectives
Review business and economic context for your business
Use of strategic thinking: innovation approaches
Business Acumen and Strategy Development
Leadership qualities needed to inspire, motivate and engage with Staff
Examine the external environment affecting your company's ability to succeed
Create a business strategy and a complete strategy implementation map
Who Should Attend?
Functional managers who have responsibilities to support their departments and the organization. Also, individuals responsible for Strategy Implementation and Communication Planning.
 This Oxford Management Centre training course is suitable to a wide range of professionals but will greatly benefit:
Those wishing to sharpen their analytical skills and Business Savvy
Supervisors taking on additional strategic responsibilities
Managers taking on a more senior and strategic role in their organisation
Managers seeking innovative approaches to business development
Managers wanting to refresh their business acumen and strategic management tools
Course Outline
Understand how the Key Drivers of Business work together to produce Profitable Growth
Understand important Company Communications and Data, including Financial Statements
Use wider Knowledge to make Better Decisions
Understand how Actions and Decisions impact Key Company Measures and Objectives
Effectively Communicate Ideas to other Employees, Managers, and the Public
Have an acute Perception of the Dimensions of Business Issues
Make sense out of Complexity and an uncertain Future
Mindful of the Implications of a Choice for all the Affected Parties
Flexible if further Change is warranted in the Future
Achieve Successful Strategic Implementation
Certificate
Oxford Management Centre Certificate will be provided to delegates who successfully completed the training course.
Accreditation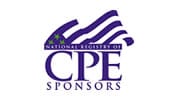 In association with
Choose the date and location that suits you:
Classroom Sessions
Online Sessions