An Intensive 5-day Training Course
Political Savvy: Maximising Your Influence in the Organisation
Influence, Negotiation, Communication, Decision Making, and Stakeholder Engagement
Course Introduction
Political savviness is about influence, shrewdness, and practical knowledge. It is also about good communication and the ability to make sound judgements. Understanding the bases of power is essential for anyone who wishes to be successful in their position, organisation, and career.
This Political Savvy: Maximising Your Influence in the Organisation training course is your passport to maximise your influence in any organisation. You will learn to develop essential skills and competencies in transformational leadership, power, negotiation, communication, and stakeholder engagement.
This Oxford Management Centre training course will highlight:
Developing savviness and making good decisions
Analyse different types of influencing tactics and when to use them
The stakeholder engagement process
Developing negotiation and communication strategies to influence others
Practical decision-making tools
Objectives
By the end of this Political Savvy: Maximising Your Influence in the Organisation training course, participants will learn to:
Describe approaches to stakeholder management
Discuss the primary methods for political savviness
Analyse the appropriate negotiation techniques for different stakeholders
Apply communication theory to stakeholder management
List ways to improve decision making
Training Methodology
Participants in this training course will receive thorough training on the subjects covered by the training course outline. The Tutor will utilise various proven adult learning teaching and facilitation techniques. Training course methodology includes a range of engaging, practical exercises, and activities. There will be practical sessions where participants can participate and experience topics. Small group work, exercises, videos, case studies and feedback will all be used to facilitate learning.
Organisational Impact
Specific benefits to the organisation include:
Practical methodologies that can help improve leadership and management
Staff promoting best practices in negotiation
Less conflict between people
Improved stakeholder engagement
Operational efficiencies improved, leading to better organisational performance
Personal Impact
By attending this training course, participants will gain the benefits which include:
Enhanced skills in savviness
Better negotiation and communication skills
Improved shrewdness and practical knowledge
The ability to make sound judgements
Development of practical and transferable skills
Who Should Attend?
This Political Savvy: Maximising Your Influence in the Organisation training course is suitable for a wide range of professionals but will benefit:
Managers, and leaders in any organisation who want to develop their political savviness
Those interested in developing appropriate power relationships
People who wish to develop their competencies in the topics covered
Course Outline
Day 1
Understanding and Applying Political Savvy
Overview of Political Savviness for the Workplace
Understanding the Nature of Power
Bases of Power
Methods for Influence
Common Errors When Seeking to Influence Others

Day 2
Identifying and Engaging with Stakeholders
Understanding Stakeholder Engagement
The Stakeholder Engagement Process
Identifying your Stakeholders
Key documents for Stakeholder Management (Register, Matrix, Strategy)
Stakeholder Management Strategy
Day 3
The Psychology of Effective Communication
Interpersonal Communication Skills
Significant Barriers to Effective Communication and Removing these Barriers
Discovering Active Listening and Effective Questioning
Understanding Body Language
Attending Skills in Communication: The SOLER Model
Day 4
Negotiating for Success  
The Negotiating Environment
Getting to Yes
Zones of Potential Agreement and BATNA
Negotiation Methods, Tools, and Techniques
Understanding Alternative Dispute Resolution (ADR)
Day 5
Successful Decision Making
Decision-making Processes & Techniques
Steps to Making an Effective Decision
Determine the Appropriate Way of Making the Decision
Vroom-Jago Decision Model and Leadership Styles
Make Choices Involving Multiple Factors (Grid Analysis, Nominal Group Technique)
Certificate
Oxford Management Centre Certificate will be provided to delegates who successfully completed the training course.
Accreditation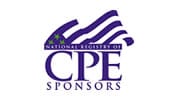 In association with
This training course is also part of below 10-day title:
Choose the date and location that suits you:
Classroom Sessions
Online Sessions