An Intensive 5-day Training Course
Practical Tools for Effective Leadership
Motivating, Coaching, Counselling, and Mentoring
Course Introduction
Both Generation X and Generation Y employees expect their managers, supervisors and leaders to be able to able to motivate, coach, counsel and mentor them. To be able to display these abilities, managers must have robust models and relevant skills and knowledge in order to support their staff. This Practical Tools for Effective Leadership training course is based around four powerful models that will help managers to structure their activities for maximum effect and guarantee successful outcomes with their staff.
This Oxford Management Centre traning course is very practical and incorporates a number of exercises and role plays that have been designed to enable delegates to practice the necessary skills in a safe and realistic environment. In addition, it will build upon delegate's existing experience and knowledge to make sure that learnings are relevant and applicable in the workplace.
Objectives
Master the seven-base Q-OPD 'MR BEVIS' motivation framework to determine current levels of motivation in staff and develop each of the bases
Skilfully use the powerful Q-OPD 'SOCORE' coaching model to structure both casual and formal coaching sessions / conversations for maximum effect
Distinguish between professionally-mediated counselling for mental health issues (together with Employee Assistance Programmes – EAPs) and line manager-mediated counselling for problem employees
Apply the comprehensive Q-OPD 'PRLCI' mentoring model to provide a full mentor provision to mentees / protégés and 'fast-track' candidates
Cover powerful communication, influence and Emotional Intelligence techniques and skills
Provide highly effective motivational, developmental and critical feedback both face-to-face and by email / memo
Who Should Attend?
Supervisors
Team Leaders
Management Professionals
Management Staff
Line Managers
Technical Managers
All Professionals at all levels who want to become effective at coaching and motivating others
HR or Training Staff
Anyone required to coach or mentor others
Course Outline
Mastering the Key Coaching Skills
Displaying Active Listening Skills
Understanding your Personal Communication Style and Personality Preferences
Showing the Five Major Emotional Intelligence (EI) Skills
Motivating others to Achieve using the Q-OPD 'MR BEVIS' Approach
Mentorship Programmes and Relationships based upon the Q-OPD 'PRLCI' Mentoring Model
Having a sensitive awareness of Workplace Mental Health Issues and being able to marshal timely, appropriate support
Appreciating the Limits of Counselling (duty of care issues) and Employee Assistance Programmes (EAPs)
Understanding your Personal Career Journey
Setting your Career Goals and Achieving them
Certificate
Oxford Management Centre Certificate will be provided to delegates who successfully completed the training course.
Accreditation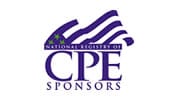 In association with
Choose the date and location that suits you:
Classroom Sessions
Online Sessions