An Intensive 5-day Training Course
Lean Six Sigma Foundation Green Belt Programme
Learning How To Understand, Reduce & Manage Variation to
Ensure Consistently Good Product, Service & Performance
Course Introduction
"Of course we are in favour of continuous improvement of our processes".
No organisation will say it is against continuous improvement of its processes. But how can such good intentions be turned into practical actions?
Six Sigma is probably the most popular and widely used approach to operations business improvement today.
A Six Sigma project seeks to identify and remove the causes of defects and errors in business processes. To achieve this, the approach follows an internationally accepted standard methodology using a set of tools, including statistical methods, while creating an infrastructure within the organization to exploit opportunities involving all employees in the improvement process.
While Six Sigma and Lean both seek to achieve process improvement, they have a different emphasis. Lean focuses on reducing waste; Six Sigma focuses on reducing variation.  Lean Six Sigma integrates these two approaches.
This Oxford Lean Six Sigma Green Belt Foundation course provides delegates with an understanding of key Lean Six Sigma concepts and techniques, and the ability to apply these concepts and techniques to real business issues.
Objectives
By the end of this course, participants will be able to:
work with local line management to identify and quantify opportunities for improvement within the local environment
define, design and execute DMAIC projects to solve business issues, and transition projects from phase to phase
apply lean concepts
use data collection and data analysis to improve decision-making
identify inefficiencies and problems, and pinpoint root causes
deliver agreed benefits to the business through the implementation of process improvement projects sponsored by senior management
Who Should Attend?
This course is suitable to a wide range of professionals but will greatly benefit: employees at any level who have an interest in improving the organisation. This can include:
Senior Managers who may wish to participate in the occasional high level project and use their knowledge of Lean Six Sigma concepts, tools and techniques to improve their understanding of the business and improve their problem solving and decision making skills
Managers, team leaders and supervisors who are expected to engage in their organisation's business transformation programme
Employees who work in a business change department.
This Oxford training programme is suitable for all levels of employees from various business units.
Course Outline
Creative Thinking
Project Charter
Measurement of Process Performance
Price-of-Nonconformance (PONC)
7 Wastes
Value Stream Map
Root Cause Analysis
Mistake Proofing (Poka Yoke)
PDCA (Plan-Do-Check-Act Deming cycle)
Maintaining the Gains
Specify ongoing Process Measurements
Certificate
Oxford Management Centre Certificate will be provided to delegates who successfully completed the training course.
Accreditation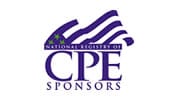 In association with