An Intensive 5-day Training Course
Internal Consultancy Skills at Work
Developing Key Client Relationship & Organizational Improvement
Course Introduction
Massive organization change forecast will see an increasing demand for those who can act as business partners / internal consultants or matrix managers. For this to happen you will need a certain special skillset. This intense program will give it to you and also provide you with several templates for you to use  immediately.
Objectives
Specifically you will learn to:
Master how to operate and write strategic objectives
Use a template that will transform how to get things done when your under pressure
Use a new method to motivate your team and those in a matrix management environment
Take away with you several templates for key processes that you can use immediately
What the key critical competencies are to be successful as a business partner
Learn and be able to demonstrate how to produce a value chain
Tools you will need that will make a big difference to your effectiveness
Master the new FACE approach to do and analyse and improve all processes
Who Should Attend?
All individuals who have a stake being a business partner, or becoming an internal consultant:
All Leaders and Professionals
Management Professionals
Team Leaders
Matrix Managers
Technical Staff
Project Managers
Business Partners
Course Outline
Master Strategy using a Strategic Template
How to get the Specification Right, Key Questions needed to be Successful
Change and Organisational Paradigms
Templates to get the best from existing Key Processes
How to Motivate other to get results – quickly
Changing Project Meeting into Action Meeting
Mastering Key Element to produce dramatic results
Master FACE approach to be able to do process mapping and make dramatic improvements
Key skills needed to be effective as a business Partner or Internal Consultant
Being Successful, Critical Tips and Techniques
Certificate
Oxford Management Centre Certificate will be provided to delegates who successfully completed the training course.
Accreditation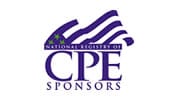 In association with