An Intensive 5-day Training Course
Fundamentals of Finance & Accounting
Key Concepts, Processes and Practices
Course Introduction
Get to grips with the key concepts and practices of finance and accounting!
Finance is the language of business! Non-financial managers at all levels will discover at some point that they need a working knowledge of this financial language and its principles to cope with the responsibility placed on them as business decision-makers and to take a meaningful part in the most important commercial discussions with business colleagues.
This Oxford practical workshop style course will guide you through the basic principles and methods of finance and accounting – helping you to see what's going on inside your company's computerised accounting system and how to read, understand and interpret the reports the system produces.
Objectives
This Oxford course is designed to provide delegates with a practical working understanding of the fundamental principles and practice of business finance and accounting; by the end of the course you will be able to:
Understand the accounting methods used to produce financial reports
Read and interpret financial statements
Analyse business performance and financial strength
Advise on cash and working capital management
Build budgets and manage costs and budgets
Present business cases and your improve decision-making skills
Who Should Attend?
All Staff with Financial Responsibility
Finance Professionals who might benefit from a refresher
Those involved in Business Decision-Making
Managers anticipating Career Development
Strategy and Planning Professionals
Corporate Communication and Investor Relations Professionals
Course Outline
The Business Context for Finance and Accounting
Finance and Accounting Fundamentals
The Structure and Operation of Accounting Systems
Understanding the Financial Module in SAP and Oracle Systems
Framework, Structure and Format of Financial Statements
Introduction and Overview of the IFRS Framework
Analysing and Interpreting Financial Statements
Understanding and Improving Profit
Fundamentals of Cost and Management Accounting
Understanding and Improving Cash Flow
The Budget Process - Forecasting and Planning for Business
Applying the Key Principles of Capital Investment Decisions
Certificate
Oxford Management Centre Certificate will be provided to delegates who successfully completed the training course.
Accreditation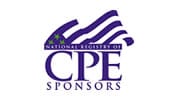 In association with