An Intensive 5-day Training Course
Enterprise Leadership for Transformation
Achieving Growth Potential
Course Introduction
This Enterprise Leadership for Transformation training course champions business leaders to develop growth capabilities. The training course facilitates leaders of small and medium enterprises to develop business plans that will grow their business to the next level. As you have built a business you passionately care for, you will want to prepare it for the growth it deserves. However, you may have seen or heard of some businesses that seem to have everything going for them and yet they suddenly run into problems.
One of the most common problems for business owners is that they have trouble growing their business. It is not just about managing a cashflow. It is also about putting in place a strategic growth plan to overcome business challenges. This training course will help you define and implement the vision you have for yourself and your business. Working from an initial understanding of your own capabilities, motivators, and resources, it will build a strategic growth plan for moving you and those around you towards a shared perception of the future, able to respond to an ever-changing world. Those participating in this course will have the opportunity to learn from best practices, leverage their strengths, and build on growth ambitions.
This Enterprise Leadership for Transformation training course will highlight:
Growth Aspiration & Vision
Building Capability for Growth
Innovation and Technology
New Markets
Strategic Review and Growth Plan
Objectives
At the end of this Enterprise Leadership for Transformation training course, you will learn to:
Drive change, especially in the areas of productivity and innovation
Strengthen and adapt your business strategy for long-term growth
To identify, assess and develop new market segments
Boost talent management strategies to attract, retain and uplift workforce
Identify strategies to go digital as a key asset for future growth
Training Methodology
This Oxford Management Centre training course is highly interactive and practical. Participants learn through a range of teaching and personal development methods including presentations, tutorials, real life case studies, worked examples, short team exercises and video presentations. Active participation and involvement are encouraged throughout the training course to promote the sharing of ideas and expertise within the group
Organisational Impact
The Organisation will achieve stronger strategic growth and market development means greater growth potential:
See the "big picture" and areas of potential growth
Strategically think, plan, and implement growth opportunities
Understand critical success factors need for success
Use their wider market knowledge to make better decisions
Understand how actions and decisions impact key company development
Effectively communicate ideas to other employees and customers
Personal Impact
From this Enterprise Leadership for Transformation training course, participants will gain the following benefits;
Achieve successful strategic implementation
Are mindful of the implications and consequences of different choices
Have an acute perception of the business issues
Can make sense out of complexity and make provision for an uncertain future
Are bold, courageous, and decisive
Are flexible if further change is warranted in the future
Who Should Attend?
This Enterprise Leadership for Transformation training course is suitable to a wide range of professionals but will greatly benefit:
Business Owners
Senior personnel
Human Resource Managers
Professional involved in strategic development
Production & Marketing responsibilities
Course Outline
Day 1
Courage and Leadership
Courage & self-knowledge
Behaviour, values and beliefs
Leadership styles
Limiting thoughts & behaviours
Business Model explained
Putting yourself on the line
Day 2
Building Capability for Growth
Who are our customers?
What do they want?
Review of the marketplace
How to leverage data to enrich your business.
Key business functions like finance and human resources
Review of your business operations and how to optimise them for greater long-term growth.
Day 3
Strategic Formulation
Vision and mission statements - preparing for the future
Competitive positioning vs blue sky approaches
Achieving competitive advantage through flexibility and agility
Gathering information and intelligence
Strategic intent, strategic choice and balancing scorecards
Converting the SWOT analysis into the "strategy matrix"
Strategy formulation – programmes, projects, policies
Transforming the organization - strategy implementation and managing change
Day 4
Innovation and Technology
How our thinking works in respect of creativity and innovation
Apply the more fluid style to the left and right hemispheres of the brain
Methods of testing ideas for practicality and relevance
Overcoming the obstacles to creativity in the mind and in the working environment
Problem solving and decision making
Digitalisation and its related technologies that can empower your business
Day 5
Strategic Implementation and Growth Plan
The strategy lifecycle and the problem of strategic drift
Getting innovative thinking into the organization
The potentially negative dimensions of success
How to avoid 'paralysis by analysis'?
Overcoming inability to evaluate fresh ideas and denying the truth
The critical importance of good planning team dynamics
Certificate
Oxford Management Centre Certificate will be provided to delegates who successfully completed the training course.
In association with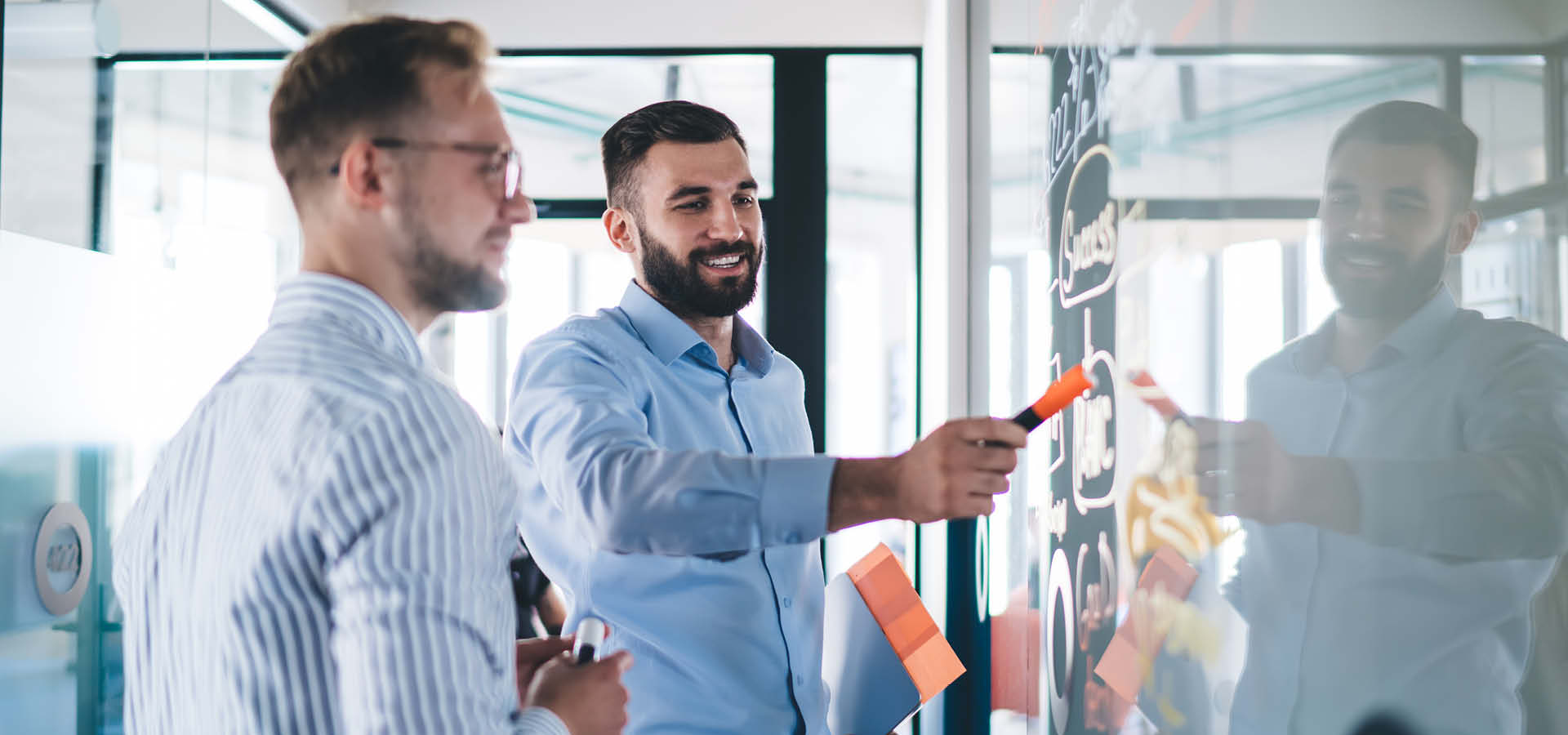 Choose the date and location that suits you: