An Intensive 5-day Training Course
Transformational Industrial (IR) and Employee Relations (ER)
Labour Management, Workplace Relations, Negotiation & Mediation Skills
Course Introduction
This Transformational Industrial (IR) and Employee Relations (ER) training course will introduce you to the latest and best practices in Industrial and Employee Relations (ER - IR). This training course is very practical and highly rewarding.  It is about the maintenance of the employment relationship, essentially how trade unions and management of an organisation interact. It is also about employers and unions communicating and negotiating effectively.
ER - IR has undergone many changes over the past decade, but it continues to be a critical area for all organisations It is about seeing the 'big picture' and helping the organisation take appropriate action to maintain good working relationships at all levels. This training course will help you transform your industrial relations, so it meets the needs of all stakeholders.
Objectives
Develop a collaborative approach to ER - IR
Examine techniques for enhancing & transforming IR
Appreciate the importance of employee engagement and empowerment
Understand the people factors in Labour Relations
Critically analyse the possibilities of effective conflict resolution
Utilise mediation skills as a practical intervention into dispute
Who Should Attend?
Anyone involved in ER, IR or Labour Relations
Union Delegates and Officials
Employee Relations (ER) Personnel
Industrial Relations (IR) Personnel
Human Resource Management (HRM) Professionals who need to understand Industrial Relations & Employee Relations
Those managers who would benefit from an understanding of trade union issues
Anyone who wants to learn practical skills in labour negotiation and workplace mediation
Course Outline
Transformational Employee, Labour & Industrial Relations
Trade Unionism in Africa, The Gulf, and Globally
People Factors in the Workplace
Involvement, Participation, and Employee Voice
Negotiation Skills for Collective Bargaining
A Win-Win Approach to Negotiation
Resolving and Managing Conflict – Avoiding Conflict Escalation
Alternative Dispute Resolution (ADR)
Practical Techniques of Mediation
Reaching and Formalising Agreements
Certificate
Oxford Management Centre Certificate will be provided to delegates who successfully completed the training course.
Accreditation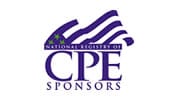 In association with

GLOMACS Training & Consultancy

KC Academy

The Energy Training Centre