An Intensive 10-day Training Course
The Complete Strategic & Leadership Insights
Course Introduction
Are you ready to unleash your full potential as a business leader? Do you dream of driving your organization towards unparalleled success? If you're seeking a transformative learning experience that will equip you with the strategic and leadership insights needed to propel your career and organization forward, then look no further than our immersive 10-day course: "Complete Strategic & Leadership Insights.
In today's fast-paced and ever-changing business landscape, mere competence is no longer enough. To thrive in this dynamic environment, business professionals like you need to cultivate a unique set of skills that enable you to navigate complexities, inspire teams, and make strategic decisions with confidence. This comprehensive The Complete Strategic & Leadership Insights training course has been carefully designed to provide you with a holistic understanding of both strategic thinking and effective leadership techniques, empowering you to lead your organization towards extraordinary achievements.
During the second half of our course, we dive deep into the intricacies of leadership in the modern business world. Through engaging sessions and immersive experiences, we'll equip you with the tools and strategies to navigate complexities and lead with finesse. You'll explore the art of effective communication, develop emotional intelligence, and learn how to build and empower high-performing teams. Our expert facilitators will guide you in mastering the latest leadership practices to meet the challenges head-on and drive your organization towards unprecedented success.
Training Methodology
Over the course of 10 captivating days, you will embark on a journey of growth, self-discovery, and empowerment. Our expert facilitators will guide you through a series of engaging sessions that blend theory, practical exercises, and real-world case studies. By participating in interactive discussions and hands-on activities, you will gain the knowledge, tools, and strategies necessary to tackle the challenges of today's business landscape head-on.
Organisational Impact
Benefits to the organization of attending this The Complete Strategic & Leadership Insights training course are the following:
Develop leaders who can drive strategic growth, adapt to change, and seize emerging opportunities.
Foster a culture of innovation, collaboration, and high-performance through effective leadership techniques.
Enhance strategic thinking capabilities to make informed decisions that align with organizational goals.
Improve communication and influence skills to engage stakeholders and inspire teams towards success.
Cultivate a resilient and agile workforce that thrives in the face of uncertainty and VUCA challenges.
Build a pipeline of capable leaders equipped to lead organizational transformation and achieve sustainable success.
Personal Impact
As a delegate attending this highly interactive and engaging The Complete Strategic & Leadership Insights training course you will:
Acquire advanced strategic and leadership skills to accelerate personal and professional growth.
Enhance emotional intelligence, communication, and relationship-building abilities for effective leadership.
Develop a deep understanding of your own leadership style and how to leverage it for maximum impact.
Expand your professional network by connecting with like-minded business professionals and industry experts.
Gain the confidence to navigate complexities, manage change, and make informed decisions.
Improve your ability to think strategically and cascade your strategy throughout the organization
Who Should Attend?
DAY 1
Strategic Thinking for Competitive Advantage
Introduction to Strategic Thinking: Building a foundation for success.
Vision and Mission Development: Crafting a compelling organizational purpose.
Environmental Analysis: Understanding the factors influencing your business.
SWOT Analysis: Identifying strengths, weaknesses, opportunities, and threats.
Strategic Positioning: Differentiating your organization in the marketplace.
Strategic Decision Making: Techniques for making informed choices.
DAY 2
Developing Effective Organizational Culture
The Power of Organizational Culture: Shaping behaviors and driving performance
Assessing and Defining Culture: Diagnosing your current culture and desired state
Cultural Alignment: Aligning culture with strategy for maximum impact.
Cultural Transformation: Strategies for implementing and managing culture change.
Building a High-Performance Culture: Cultivating a culture of excellence
Employee Engagement: Fostering a culture of ownership and commitment.
DAY 3
Strategic Planning and Execution
The Strategic Planning Process: A roadmap for success
Setting Strategic Objectives: Defining measurable goals
Action Planning: Developing actionable steps to achieve objectives.
Key Performance Indicators (KPIs): Measuring progress and success.
Strategic Alignment: Ensuring alignment between departments and teams.
Monitoring and Adjusting: Evaluating progress and adapting to change.
DAY 4
Innovation and Disruptive Thinking
The Role of Innovation in Strategy: Driving growth through creativity
Creating a Culture of Innovation: Fostering a mindset of continuous improvement
Idealization Techniques: Generating and evaluating innovative ideas.
Design Thinking: Applying a user-centered approach to problem-solving.
Managing Disruptive Change: Embracing and capitalizing on industry disruptions
Innovation Implementation: Turning ideas into actionable initiatives.
DAY 5
Strategic Communication and Influence
Effective Communication Strategies: Enhancing clarity and impact.
Stakeholder Analysis and Management: Identifying and engaging key stakeholders.
Persuasive Communication: Influencing others and gaining buy-in.
Conflict Resolution: Resolving conflicts constructively and fostering collaboration.
Change Management Communication: Communicating change initiatives effectively.
Building a Personal Brand: Enhancing your professional reputation.
Leadership in the Modern Business World: Are you ready to take charge and lead with confidence in today's fast-changing business landscape? In a world of rapid globalization, digital advancements, and remote work, the role of a leader has never been more critical or challenging. At our groundbreaking course, we offer you the opportunity to master the essential leadership skills needed to thrive in this dynamic environment. Get ready to unlock your full potential and inspire your teams to achieve remarkable results.
DAY 6
Leading with Emotional Intelligence
Emotional Intelligence in Leadership: Harnessing emotions for effective leadership
Understanding Emotional Quotient (EQ): Assessing and developing your emotional intelligence
Empathy and Compassion in Leadership: Understanding and connecting with others.
Relationship Management: Nurturing positive interactions and building strong relationships.
Conflict Resolution and Emotional Intelligence: Managing conflicts with emotional intelligence.
Leading with Authenticity: Leveraging emotional intelligence to lead with integrity.
DAY 7
Servant Leadership and Team Empowerment
The Concept of Servant Leadership: Putting others' needs first.
Empowering Your Team: Creating an environment of autonomy and trust
Coaching and Mentoring: Developing others to reach their full potential.
Team Dynamics and Collaboration: Fostering teamwork and synergy.
Leading Virtual Teams: Overcoming challenges in remote team leadership.
Diversity and Inclusion: Harnessing the power of diverse perspectives.
DAY 8
VUCA Leadership in a Dynamic World
Understanding VUCA: Navigating volatility, uncertainty, complexity, and ambiguity
Adaptive Leadership: Leading effectively in unpredictable environments.
Strategic Agility: Embracing change and responding quickly to new opportunities.
Decision Making under Uncertainty: Making sound choices in uncertain situations.
Crisis Leadership: Leading through crises and managing high-pressure situations.
Resilience and Stress Management: Strategies for coping with stress and building resilience.
DAY 9
Leading with Authenticity and Impact
Authentic Leadership: Leading with integrity and staying true to your values.
Building Trust and Credibility: Establishing trust-based relationships with your team
Communicating with Impact: Influencing and inspiring others through effective communication
Leading High-Performing Teams: Strategies for creating and sustaining high-performance.
Managing Change and Transformation: Leading successful organizational change initiatives
Strategic Leadership: Applying strategic thinking skills to guide your organization towards success.
DAY 10
Leadership in the Future
Leading Through Change and Uncertainty: Preparing for the future of work
Digital Leadership: Leveraging technology for leadership effectiveness.
Leading Remote and Distributed Teams: Overcoming challenges in virtual leadership.
Continuous Learning and Development: Cultivating a growth mindset.
Personal Leadership Branding: Building a strong personal leadership identity.
Creating a Legacy of Leadership: Leaving a lasting impact on your organization
Certificate
Oxford Management Centre Certificate will be provided to delegates who successfully completed the training course.
Accreditation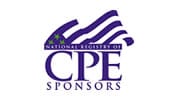 In association with
Choose the date and location that suits you:
Classroom Sessions
Online Sessions