An Intensive 2-day Training Course
Tasks on Time
Achieving Results on Time
Course Introduction
How do you manage the endless workload, demands and changing priorities?
Efficient and effective working practices are essential skills for today's managers. Business are very competitive and organisations require people who can manage their time effectively, work with others to achieve goals, and who struggle to meet customer demands.
OXFORD Time, Tasks & Priorities online training course will introduce practices and techniques to manage pressure proactively, allowing you to meet deadlines and deliver against your objectives. You will also develop skills in working well with others to ensure success.
Objectives
By the end of this online training course, you will be able to:
Utilise the skills to get work completed on time & budget
Apply basic project planning tools to plan and schedule work
Detect stakeholders and gain their support and input
Motivate team members to gain their commitment and support
Communication and influencing techniques to meet deadlines
Training Methodology
This online training course will utilize a variety of proven online learning techniques to ensure maximum understanding, comprehension, retention of the information presented. The training course is conducted Online via an Advanced Virtual Learning Platform in the comfort of any location of your choice.
Who Should Attend?
This OXFORD online training course is suitable to a wide range of professionals but will greatly benefit:
Professionals who wants to learn techniques to work with other colleagues
Team leaders, supervisors, section heads and managers
Project, purchasing, finance & production officers and personnel
Secretaries, clerks, administrative and support staff
Anyone who juggles multiple tasks and deadlines
Course Outline
Effective planning and project management techniques
Task leadership and collaboration skills
Managing assigned tasks effectively
Evaluating and establishing priorities to meet deadlines
Ability to delegate
Stakeholder management skills
Give development feedback
Develop team members
Motivating others to high performance
Effective communication skills
Certificate
Oxford Management Centre Certificate will be provided to delegates who successfully completed the training course.
Accreditation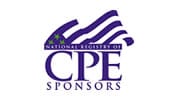 In association with