An Intensive 5-day Training Course
Power and Influence in Healthcare Organizations
Impact of the Leadership Styles
Course Introduction
The "Power" in Healthcare Organizations refers to the ability of the leader to use his/her authority to make the necessary steps to have the others act in a certain way or agree on something. Leadership with power often results in those beneath you agreeing with what you've said as a healthcare leader, despite potentially not believing in the same thing. Those individuals may only agree with you due to the fear or worry of the rejection consequences. This type of leadership can limit honest collaboration as they simply accept your ideas in the belief it is more likely to result in reward over punishment accordingly.
Most of healthcare professionals are under the assumption that both Legitimate and Coercive Powers are the most effective leadership methods for influencing others to gain what the healthcare leaders need. Healthcare leaders who inspire, persuade and encourage their team members can achieve great results by creating common goals. For this reason, influencing others is essential and more than just giving commands. So, healthcare leaders must master the ability to influence others to reach the desired results with great relationships style at their healthcare organizations.
This Oxford Management Centre training course will highlight:
Ways in how to lead and have the correct proactive mechanisms to avoid the staff disloyalty
How to manage your healthcare organization in an inspirational and professional matter?
Be aware of all your leadership styles you use and the possible associated impacts
Have the ability to evaluate the status and challenges among your healthcare team
A better understanding of the types of power and when to use it or use influence
Objectives
At the end of this Power and Influence in Healthcare Organizations training course, you will learn how to:
Provide your team members with enhanced skills to manage and administer their hospitals/medical department and prepare healthcare leaders for executing related programs and overseeing improvement projects with great leadership style.
Help the healthcare potential leaders to acquire skills of influencing and negotiate well with others to reach the needed skills for organizational success, , effectiveness and efficiency techniques.
Maximize productive collaboration and minimize potential conflicts and disloyalty behavior.
Increase your knowledge and methods in how to improve self-awareness of healthcare leadership.
Communicate effectively using interpersonal skill to build relationships with your healthcare teams.
Use influencing techniques to build strong and effective working relationships
Training Methodology
Aa combination of lectures, case studies and discussion will be utilized during this program as the delegates participation is out goal to maximize the benefits of learning. This allows participants to discuss with other delegates and the presenter their specific problems and appropriate solutions.
Organisational Impact
Ability to set the right vision for your team, department, and healthcare facility
Lead and inspire others toward an agile and resilient mindset and behaviour
Increase leadership potential and knowledge within the healthcare organizations
Increase awareness of the business and focus on patients' safety and satisfaction
Formation of strong internal and external relationships with staff and key clients
Improve understanding of healthy organization leadership growth
Personal Impact
As a direct result of attending this Power and Influence in Healthcare Organizations training course, you will be able to:
Manage your hospital or medical department in an organizational matter
Understand the barriers to adequate healthcare leadership strategy 
Evaluate own style of leadership, including strength and areas for improvement
Promote the skills of your staff in developing the necessary agility and resilience
Balance your action by increasing your self-awareness and flexibility
Building professional and inspirational relationships with others
Who Should Attend?
This Oxford Management Centre training course is designed for healthcare leaders wishing to know more about current Leadership dynamics such as "Power' and "Influence" and which leadership style to use and when in their healthcare organizations.
This Power and Influence in Healthcare Organizations training course is suitable to a wide range of healthcare professionals but will greatly benefit: 
Healthcare Senior Managers
Departments Heads
Clinical Sections' Heads
Other Healthcare professionals
Course Outline
Day 1
Healthcare Leadership Overview
Introduction to Power and Influence
Power vs Influence vs authority
Sources of Power 
Influence Methods
Unseen methods of influence 
Influence responses
Compliance - Identification - Internalization 
Types of Legitimate Authority
Day 2
Powers in Healthcare Organizations
Legitimate Power
Reward Power
Expert Power
Referent Power
Coercive Power
Strategies for gaining power and influence
Is influence better than authority?
What is influence in leadership?
Day 3
Leadership Skills in Healthcare Organization
Influencing others Successfully
Communicating Effectively
Learning Agility and Resilience
Self-awareness using EQ
Maxwell Model: The 5 Levels of Leadership
Commitment & Achievement Matrix
The 3 Lenses of Leadership
Leadership Effectiveness vs Efficiency
Day 4
The 5-E Leadership Model
Leadership Styles
Value-based Leadership
New Leadership Trends
Leadership challenges in the future
Where do power and influence confront?
Balancing power and influence
The advantages of mastering both power and influence
The value of balancing power and influence
Day 5
The 4 Influencing Skills
Organizational Intelligence
Team Promotion
Trust-Building
Leveraging Networks
Employee Engagement
Branson Matrix for Development and Attention
Techniques to Increase Employee Loyalty
Programme Review and Evaluation
Certificate
Oxford Management Centre Certificate will be provided to delegates who successfully completed the training course.
Accreditation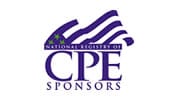 In association with