An Intensive 5-day Training Course
Agile Creativity
Mastering the Art of Design Thinking and Creativity
Course Introduction
How can you solve complex, and ambiguous problems in the workplace when traditional methods are just not working?  How can you create your organisation's USP (Unique Selling Point) to differentiate you from your competition?  How can you improve on processes and systems that may involve people centric issues?    Do you need a problem solving method that can be used by all disciplines, and at all levels in the organisation?
The most innovative and forward-thinking organizations in the world, utilize Design Thinking to create ground-breaking ideas and solutions to solve previously difficult problems.  By unlocking the creative and agile thinking of individuals and teams, Design Thinking becomes a powerful resource tool essential for organizational growth and sustainability in today's rapidly changing environment.  Be the first to master this discipline before your competitors.
This Oxford Management Centre training course will highlight:
The strategic importance of applying Design Thinking in the modern workplace
A greater understanding of positive psychology used in solving problems
The advantages of Design Thinking over traditional problem solving techniques
Utilise the power of Design thinking for complex, multi-discipline problems
The human centric and key behavioural skills needed to master this technique
Propose practical workable solutions ideal for the customer or client
How to create a design thinking culture within your organization?
Objectives
At the end of this training Course, you will learn how to:
Understand the advantages of using Design Thinking in the workplace
Develop and expand your creative and agile mind
Apply Design Thinking for complex, multi-discipline creative problem solving solutions
Develop your human centric interpersonal and behavioural skills
Conduct Design Thinking problem solving sessions with your team
Achieve buy-in from key stakeholders to your proposed decision
Develop a Design Thinking culture in the organisation
Who Should Attend?
Leaders, Managers and Team Leaders / Supervisors who need to actively problem solve to make effective and efficient decisions in the workplace
Whilst extremely beneficial to technical / engineering disciplines the methods and approaches can be used in other professions such as HR, Commercial, Finance, Marketing, etc
The Course would also be benefit Junior / Middle Managers new to their role, or with experience but little previous training
Course Outline
Utilise the Power of Design Thinking and its Strategic Importance
Apply the 5 Primary Stages of Design Thinking
Understand Solution Focused and Systems Thinking Application
Develop Agile Creativity and an Innovative Mindset in Yourself and Others
The Psychology of Problem Solving and Harness the Power of Visualization
Analyse the Human Centric Interpersonal Skills needed in Design Thinking
Learn Powerful Questioning Techniques to Build Emphatic Understanding
Solve Complicated, Multi-Discipline Workplace Problems with your Team
Use Rapid Decision- Making Processes and Mitigate Decision Making Errors
Lead Change and Agile Organisational Creative Thinking
Certificate
Oxford Management Centre Certificate will be provided to delegates who successfully completed the training course.
Accreditation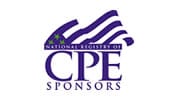 In association with

GLOMACS Training & Consultancy

PetroKnowledge

The Energy Training Centre
This training course is also part of below 10-day title:
Choose the date and location that suits you:
Classroom Sessions
Online Sessions