An Intensive 5-day Training Course
Managing & Motivating Towards Excellence
Skills, Competencies, Traits, & Techniques
Course Introduction
One thing all Leaders have in common. They all need followers' D Moore
Building and managing high performing teams is regarded by many as the crucial to organizational success. We know that when teams are performing at their optimum, remarkable things happen, effortlessly. Yet the pursuit of this goal is a never ending challenge as the business environment changes and a younger highly educated workforce enter the workplace. If you are in position where your team does not execute on every action faultlessly and you do not observe seamless co-operation, then this Course is for you.
By attending this Oxford Management training course you will be able to add further to your comprehensive tool kit of expertise by exploring the ideas of some of today's thought leaders. If your goal is to truly help your team and those colleagues around achieve success, then enrollment on this Course is a must.
Objectives
Specifically you will learn to:
Develop the building blocks of a great leader
Determine how you would like others to perceive you in the context of Leadership
Interpret leadership profiles to help you develop your self-awareness
Create a coaching environment
Practice a range of decision making methods that will help shrink decision making lead times
Facilitate and encourage others to contribute ideas
Develop strategies to move your team through the Change Curve
Accelerate knowledge of different behaviour types
Build an environment where your team feel safe and trust each other
Who Should Attend?
All individuals who have a stake in building successful teams and providing effective leadership:
All Leaders and Professionals
Experienced Managers
New Managers
Team leaders and Supervisors
Technical Staff
All personnel with Line Management responsibility
Course Outline
Determine your Leadership Identity using the Logical Levels Model
Creating a Vision of where you want to Lead your Team
The Principles and Practice of Great Leadership
How to Give and Receive Feedback to Enhance Leadership Self-Awareness?
The Team Dynamics Model: Dr. Bruce Tuckman
The Surprising Truth about what Motivates us: Dan Pink
Working Effectively across all Business Functions
Maximising our Perceptual Ability with Emotional Intelligence
Defining the difference between Management and Leadership
Refining Communication skills 'seek first to understand'
Using the Learning Cycle Model to help others Maximise Learning Opportunities
Certificate
Oxford Management Centre Certificate will be provided to delegates who successfully completed the training course.
Accreditation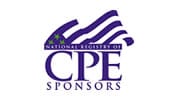 In association with
This training course is also part of below 10-day title:
Choose the date and location that suits you:
Classroom Sessions
Online Sessions