An Intensive 5-day Training Course
Managing Healthcare Delivery
"Patient-Focus"
Course Introduction
To mould and strengthen a great healthcare organizations sustainability and reputation, it is vital to gain and reach the "Excellence" by having Patient-focus. This 5-day training course provides participants with the knowledge and skills to design, develop, and implement a patient experience-based framework to enhance the overall performance of healthcare organization.
This highly participative Managing Healthcare Delivery training course will explain how to build high performing, motivating, and engaging healthcare teams, establish and sustain effective clinical relationships, as well as implement tools and strategies to support patient-centered care.
This Oxford Management Centre training course will highlight: 
Apply effective communication skills
Demonstrate healthcare team coaching skills
Adapt service excellence by having "Patient-Focus"
Patient experience design and implementation
Improve Employee and Patient Engagement
Objectives
At the end of this Managing Healthcare Delivery training course, you will learn how to:
Increase the awareness and skills of the healthcare patient-focused professionals
Establish and sustain effective internal and external relationships strategies
Build a coaching culture that supports exceptional patient-care experience
Identify the differences in patients' values, preferences, and expressed needs  
Training Methodology
A combination of lectures, case studies and discussion will be utilized during this program as the delegates participation is out goal to maximize the benefits of learning. This allows participants to discuss with other delegates and the presenter their specific problems and appropriate solutions.
Organisational Impact
This Managing Healthcare Delivery training course helps organizations to benefit the following but not limited to: 
Increase the organizational culture of "Patient-Focus" Orientation
Have more awareness of types of patients and how to handle each case
Compete effectively among other healthcare providers
Spread the collaboration and communication for fostering teamwork
Personal Impact
Participants will benefit from: 
Results Orientation using balanced decision making
Understanding motivation use with effective Communication
Focus on Healthcare Quality Orientation as indicators for Customer Satisfaction
Create a health culture for Continuous Improvement Process
Who Should Attend?
This Managing Healthcare Delivery training course is ideal for healthcare professionals involved in hospital operations and engaged in the patient care, especially:
Healthcare Leaders
Department Heads
Patient Services Team
Operations Team
Quality Officers
Head Nurses
Patient Safety Officer
Course Outline
Day 1
Patient-Focus Orientation
The 4 Groups of Customers
Types of customers
The 7 Customer Behaviors
Researches Findings
A Complaint Is a Gift
How to lose your customers?
Day 2
Improving Performance
Communication skills with customers
Emotional Intelligence
Establishing Focus
Fostering Teamwork
Managing Change
Day 3
Results Orientation
Balanced decision making
Understanding motivation use
Problem and situation analysis
Effective Communication
Body Language
Sandwich Technique
Day 4
Healthcare Quality Orientation 
Indicators for Customer Satisfaction
Cost and Benefits of Quality
The Continuous Improvement Process
Sustainable development of Quality
PDSA Cycle
Obstacles to achieving Quality
Day 5
Negotiation Skills
Negotiation Styles
4 Key Concepts in Negotiation
BATNA, WAP & ZOPA
Barriers to Agreement
Skills of Effective Negotiators
Program Review and Evaluation
Certificate
Oxford Management Centre Certificate will be provided to delegates who successfully completed the training course.
Accreditation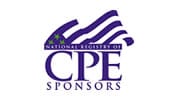 In association with