An Intensive 5-day Training Course
Leadership Competencies for Leading the Organisation
Igniting Agility, Creating An Impact and Elevating your Leadership Success
Course Introduction
This Leading the Organization training course is designed for senior leaders – and for those who are playing a pivotal role in leading their organisations. We can confidently say that organisations rise and fall with the calibre of their senior leaders, and that their ability to shape and execute strategy, and to foster and maintain a culture that supports the direction of the organisation, is key. The ability of senior individuals to truly lead their organisations, therefore, takes on a profound level of importance.
In this intense and highly practical course, delegates will engage with the 'big ticket items' that are essential when it comes to successfully leading their organisations. They will explore their own role, style and impact as leaders, and discover a range of methods for crafting their organisations mission, vision and strategy. They will also engage with what it takes to truly mobilise and enable their employees and discover approaches for shaping the organisation's culture. By participating, delegates will gain practical knowledge for successfully leading their businesses - and accelerate their development to become outstanding leaders of their organisations.
This Leading the Organization training course will highlight:
Aligning vision, mission, strategy, and people
Building an extraordinary high-performance climate for your organisation
Transforming your organisation into an agile player
Mastering Change and Transformation
Communicating both inside and outside of the organisation
Objectives
At the end of this Leading the Organization training course, you will have learned how to:
Translate business strategy into business results
Understand the practicalities of different successful culture models
Know how to harness the power of agility
Successfully lead the organisation through a changing landscape
Represent the organisation with impact to a variety of audiences
Training Methodology
This training course utilises a blended learning approach, and it employs a variety of adult learning techniques such as action learning, group discussions, video case studies and self-reflection exercises. The resulting variety helps delegates to stay engaged throughout the course, feel challenged and draw quick wins for their own development. It also ensures delegates will receive opportunities to link their learning to the real-world challenges they face back in the workplace.
Organisational Impact
Organizations of those who attend this Leading The Organization training course will benefit in a number of ways:
Build outstanding senior leadership capability
Have leaders re-connect with the business's mission, vision and strategy
Successfully complete change and transformation initiatives
Increase competitive advantage through capable leadership
Foster extraordinary leadership mindsets at the top of the organisation
Be represented by individuals of the highest caliber
Personal Impact
Attendees will benefit in a variety of ways:
Take your career to the next level with cutting-edge senior leadership skills
Improve your ability to lead your department, division or the entire organisation
Set yourself apart and accelerate your path into the top management tier
Learn approaches to lift the performance of your organisation's workforce
Boost your leadership presence and charisma
Network and share experiences with other accomplished managers
Who Should Attend?
This Leading the Organization training course is suitable to a wide range of professionals but will greatly benefit:
Senior Managers and Leaders
Directors and C-Level Individuals
Divisional, Functional and Regional Leaders
Mid-Level Leaders earmarked for promotion to higher-level positions
Course Outline
Day 1
The Pivotal Impact of Senior Leaders on Business Success
Understanding yourself – leadership style preferences and impact
Understanding the organisation: McKinsey's 7-S Model
An introduction to Organisational Development (OD)
Understanding the organisation's environment – STEEP, PESTLE and SWOT
Vision, mission and strategy
Effective decision making at a senior level
Day 2
Aligning, Mobilizing and Enabling the Organisation
Creating the 'Number One' team
Leading the middle management layer
Creating an agile, high-performance climate
Empowerment – the symbiosis of autonomy and accountability
The importance of psychological safety
Generating a growth mindset
Day 3
Shaping Organisational Culture
Aligning strategy and culture
Managers as agents of culture
How to foster a culture of agility
Finding 'the one thing' – how the most successful CEOs shape their cultures
Culture and emotional intelligence
Creating a coaching culture
Day 4
Leading Change and Transformation
An introduction to organizational change and transformation
Managing the psychological impact of change
The change iceberg model
Modern change management processes
Kotter's 8-step model
Achieving change agility
Day 5
Communicating Inside and Outside the Organisation
Leadership brand, presence and charisma
Communicating with impact
Effective stakeholder management
Presenting at a senior level
Corporate social responsibility
Shaping your employer brand
Next steps
Certificate
Oxford Management Centre Certificate will be provided to delegates who successfully completed the training course.
Accreditation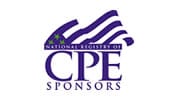 In association with
Choose the date and location that suits you:
Classroom Sessions
Online Sessions