An Intensive 5-day Training Course
Improving Public Sector Performance in the 21st Century
Acquiring Critical Skills for the Latest Techniques in Public Sector Management
Course Introduction
This Improving Public Sector Performance in the 21st Century training Course is specifically aimed at those in the Public Sector who want to make improvements within the constraints of Government Control and existing Labor - Laws. This Oxford practical training course will explore a number of solutions, offering you new techniques and tools, which will aid your organization to produce measurable added value.
This will be a very practical training course and will go through tall the key processes that can make a difference to public sector organizations; such a Competency, Performance, Employee attendance, Performance Appraisal and building better Organizational Capability. New techniques in employee motivation will also form part of this innovative course.
This Oxford Management training course will highlight:
How to maximise working within Government and Labour law constraints?
Building a stronger and more capable organization through a competence approach
A new look at performance management and improving effectiveness
How to improve and show the value of getting employee commitment?
Maximising established processes to aid with long term motivation
Objectives
At the end of this training Course, you will learn to:
Be able to show others how to significantly improve on your existing investment in competencies
Analyse and demonstrate how performance can be improved in the Public Sector
Take action and demonstrate financially how improving reliability will add value
Understand and be able to significantly improve any existing Performance appraisal system and explain the benefit to Management
Learn techniques to apply to motivate staff, specifically in the Public Sector
Training Methodology
This new Oxford Improving Public Sector Performance in the 21st Century training program features, case studies, illustrative appropriate DVD clips and interactive learning methods. There will be group exercises and a range of supporting documentation to aid in your learning enjoyment. All participants will receive a full copy of the materials on a Samsung tablet, together with all the slides used.
Organisational Impact
Those returning from this practical training program will be able to:
Better understand how the Private sector is changing globally
Take a common approach to improving existing processes to add value
Be able to use some new approaches in motivation to energize employees
Organizations will be able to see a measurable financial benefit from those attending
Use a new approach to be able to translate organizational goals into action – with great results
Be able to add value to the organization through new approaches and processes.
Personal Impact
Delegates will be able to:
Upgrade your current skill set
Demonstrate to others new ways of doing things that will benefit those in the Public Sector
Practice and implement new techniques to motivate others
Be a very useful employee if the organization ever has to change
Be able to use the added value calculation, which specifically is for the Public Sector
Maximise your skills in the three key areas, Competence, Performance and reliability
Who Should Attend?
This Improving Public Sector Performance in the 21st Century course has a wide appeal and is suitable for anyone in the Public Sector who is looking to do things better. Also for those who want to show value the Public Sector can create
This course is suitable to a wide range of professionals but will greatly benefit: 
Department Heads
Managers and Supervisors
HR Personnel
Organizational Development Specialists
Those on Management Development Programs
Course Outline
Day 1
The History, Role and Future Function of Public Sector Organisations
Introductions and Program Objectives for the Week
What is the Public Sector there to do?
The Historical Context of the Public Sector
Present Position and Future Role of Public Sector Organisation – latest trend changes
Change and the Public Sector – how we can forecast when change is needed?
Understanding the Results of Change and How Change Affects Us
Change and the Difference between the Public and Private Sectors

Day 2
Building Organisational Core Strength in the Public Sector
The Role of Competencies in the Organization
How Competencies Work and How they are Measured
Techniques to Significantly improve what you already have
Incorporating Competency Approach In, Recruitment, Appraisal and Training
Developing Teams to Build Core Strength
Succession Planning to Retain and Develop your Talented People
Techniques to Retain Talented People
Day 3
Performance Improvements – Are they necessary in the Public Sector? 
What is Performance?
Can you get improvements in Performance at no extra cost?
Improving Targets for Performance
How to get more commitment? – New Process / New Results
The Measuring of Performance – Whose job is it?
Should Performance be linked to pay?

Day 4
Using Reliability and Differentiation to Maximize on What Strengths You Have
The History of Differentiation
Why the Public Sector might what to consider this as a motivational tool?
Understanding the Need for Reliability in the Public Sector
Case Study: The Cost of a Unreliable Organization
Can Reliability really add value?
How we can help the Managers?
The Future Managers of Leaders

Day 5
Making Things Happen within our Existing Constraints
Latest Techniques on Motivation
Three Motivational Tools that Work – Today
How to translate ideas or goals into measurable actions?
Two Existing Processes: How to improve them and Reap Real Benefit
Demonstration of the Above
End of Course Review – Actions and Networking After the Course
Certificate
Oxford Management Centre Certificate will be provided to delegates who successfully completed the training course.
Accreditation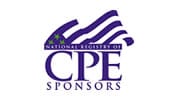 In association with
Choose the date and location that suits you: