An Intensive 5-day Training Course
Hospitals and Health Systems of the Future
Course Introduction
Hospitals and healthcare systems nowadays are facing unlimited real challenges and have not choices other than to adapt flexibility and agility to change from the concept of "volume-based" to "value-based" in the very new future. Healthcare institutions must focus their efforts on performance initiatives in the short term while keeping eyes on the long-term success. Healthcare is developing very quickly using innovations and technologies creating hope among medical practitioners, researchers, and patients alike for a promising future (this makes people wonder: what will healthcare look like in 2050?). The idea of taking time to drive to a medical center or booking hospital appointments or waiting for several hours before consulting with your physician will be a part of our remembrance. In 2050, terms like "telehealth", "telemedicine" and "virtual care" would be obsolete. They will simply be known as "health", "medicine" and "care" respectively while "hospitals" will be replaced by "homes". 
This Hospitals and Health Systems of the Future training course will highlight: 
The future of healthcare: Challenges and opportunities
How will technology help improve well-being?
Change management process, tools & techniques
New and reemerging infectious diseases
Rediscovery of lifestyle-related health issues
Types of the health ecosystem of the future
Cost shifting versus cost management
Objectives
The primary objective of Hospitals and Health Systems of the Future training course is to enhance the healthcare professionals' skills in many aspects of healthcare future.
At the end of this Oxford Management Centre training course, you will learn to:  
Engaging employees, physicians and nursing to create healthcare future leaders
Focus on the use of evidence-based practices to improve healthcare quality and patient safety
Improving effectiveness and efficiency through enhancing the healthcare leadership best practice
Adapt the clinical integrated system to facilitate provision of healthcare excellence
Strengthening the healthcare financial position in order to invest in the future innovation
Training Methodology
The Hospitals and Health Systems of the Future training course will combine presentations with interactive practical exercises, supported by video materials, activities and case studies. Delegates will be encouraged to participate actively in relating to the unique healthcare future: challenges and opportunities.
Organisational Impact
Gain a better understanding of the future needs and focus on patients and medical trends
Determine the impact of quality on profitability on the healthcare practice
Adopt TQM as a fundamental healthcare strategy
Communicate the importance of customer-focused TQM
Enhanced skills to lead healthcare change of the future challenge
Manage and implement the strategic planning for the promising healthcare future
Personal Impact
Become a patient-focus professional to meet the market competitiveness
Become a change master who encourages innovative thought and behaviour
Encourage effective decision-making skills in a variety of healthcare situations
Increase their knowledge on the latest healthcare management and leadership
Become aware of the latest developments in healthcare future needs
Develop effective change management strategies and adapt it on ground
Who Should Attend?
The Hospitals and Health Systems of the Future training course is ideal for all professionals such as: 
Healthcare Senior management
Healthcare Centers' Owners
Medical Directors & Leaders
Healthcare strategic Planners
Healthcare Departments Heads
Healthcare Quality Officers
Other Healthcare professionals
Course Outline
Day 1
Forces of Change in the Future of Health
What is the future of healthcare?
Why does the future of health matter?
How will technology help improve well-being?
What are the impacts of the future of health?
How do we expect incumbent players to change?

Hospitals and health systems
Health plans
Medical device companies
Drug manufacturers

Change management process, tools & techniques
Change management models: Lewin's – Kotter – ADKAR

Day 2
Future Healthcare Challenges
Rising health care costs 
The tiering of health care
Growing numbers of elderly people
The uninsured
New technologies
New and reemerging infectious diseases
The threat of terrorism
Rediscovery of lifestyle-related health issues

Day 3
Types of the Health Ecosystem of the Future
Data and platform

Data convener
Science and insights engine
Data and platform infrastructure builder

Well-being and care delivery

Health product developer
Consumer-centric health community
Specialty care operator
Localized health hub

Healthcare enablement

Connectors and intermediaries
Individualized financier
Regulator
Day 4
Healthcare Leadership
The six passages of the leadership pipeline
The 360-degree healthcare leader 
The three domains of physician engagement: 
Leading smart people in healthcare environment 
Principles of healthcare value management 
Healthcare market & Health risk
Lifestyle and chronic disease
Cost shifting versus cost management
Day 5
What Should You Do Next?
Build new businesses 
Forge partnerships 
Appeal to the newly empowered health consumer 
Healthcare quality approaches

Deming approach
Juran approach 
Crosby approach

Stages of TQM development
Certificate
Oxford Management Centre Certificate will be provided to delegates who successfully completed the training course.
Accreditation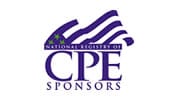 In association with