An Intensive 10-day Training Course
Disruptive Innovation & Solutions in Change (D.I.S.C.)
Course Introduction
Disruption and Change are happening within the workforce and managers on all levels need to be prepared. This highly focused Oxford Disruptive Innovation & Solutions in Change (D.I.S.C.) training course targets several critical areas of doing Business with a Multi-pronged, Mental Cognitive Mapping for Innovative Just-In-Time, Disruption in Business Logic with a culturally diverse workforce.
"Working harder" was never the answer, "Working Smarter" answered a call
NOW!!
"Thinking Faster" is needed most of all.
The majority of managers are university taught, and developed further with on-the job training; although these are absolutely necessary, most of these managers are too slow to act in times of JIT Change and Disruption.
This Oxford training course will highlight:
Faster Problem-Solving Management Team
Intuitive Leadership
Decisive Decision Making
Calculated Risk Taking
Less Frustrated Workforce
Culturally & Age Diverse Teams
An Intune C-Suite & GM, MD
Controlled Managerial Style
Mentally Diverse Prepared Staff
Modules
This course is split in two modules:
Module 1: LEAD Through Disruptive Times
Module 2: Disruptive Innovation

Each module is structured and can be taken as a stand-alone training course; however, delegates will maximise their benefits by taking Module 1 and 2 back-to-back as a 2-week training course.
Objectives
By the end of this Oxford training course, participants will learn to:
Set goals for Vertical Development within Rank & File Employees
Create ownership of development to well supported innovative staff
Develop collective leadership along with individual guidance
Set focus on innovation in several leadership development areas
Training Methodology
The Methodologies behind this well designed Management & Staff Development package employs R.A.T. (Retentive Attitude Training) Methodologies. RAT is built around the Long-Term Memory Retention & Neuro-Linguistic Tools, designed to Recall and Use Information & Tools, taught during the training delivery with several Exercises and Case Studies to emphasize fast reactive, calm and decisive decision making.
Organisational Impact
A Faster Problem-Solving Management Team - A cohesive fast reacting team working towards company success
Intuitive Leaders - A team with decisive Root Cause & Intuitive mentality
Decisive Decision Makers - Well informed management team directing the organisation
Calculated Risk Takers - Management teams that make informed calculated risks
A Less Frustrated Workforce - Management & Leaders working in harmony & unison
A Culturally & Age Diverse Teams - Teams that uses the wisdom of the ages & national differences to augment decisions
An Intune C, Suite & GM, MD. (Involved leadership) - Chief Officers, General Managers and Directors communicating directly with management teams
Controlled Managerial Upper Managements - Upper Management teams understanding, 'The Need to Know', requirement of position and rank
Mentally Prepared Middle Management - Teams, not afraid to follow command and make follow through with those commands
Personal Impact
Decisive Leadership Qualified Managers - A manager that when making decisions, does not falter
Interpersonal Managers - A manager that has the ability to relate to and connect with others
Intrapersonal Leader - A leader that has awareness of how they affect the world around you
Creatively Cognitive Aware - Both creative and aware of 'Out-Of-The-Box' Logic
4 Corners, Age & culture Diversity Aware Manager & Leader - Manager that depends on but not reliant on those around you, no matter what the age, race or gender
Mentor & Coach Leader Manager - Leader among your subordinates and peers
Logic Thinking Manager - A manager that relies on hard fact when making point driven decisions
Less Frustrated Manager - A calmer, relaxed manager when interacting with others
Calculated Risk Taker - Manager that uses hard fact and trends to calculate changes in disruptive environments
Fast Calculated, Accurate Decision-Maker - Manager that uses mental decision-making matrices for fast accurate & on-the-spot decisions
Honest Ownership RCA Analyst - Leader-manager that understands and uses Root Cause Analysis to elevate disruptive causes to break-down
Who Should Attend?
This Oxford Disruptive Innovation & Solutions in Change (D.I.S.C.) training course is for those looking backwards to see a way forward and If your making decisions with Just-In-Time-Chaos logic and need fast reactive teams working together.
This Oxford training course is suitable to a wide range of professionals but will greatly benefit:
Upper, Middle & Lower Management
Finance Department
Operations
Warehousing & Logistics
Floor Managers
Stock Controllers
General Staff / Supervisors and Change Leaders
Course Outline
Module 1: LEAD Through Disruptive Times
Day 1
Introductions & Leadership Learning Styles
Participant Introduction
Personality Evaluation
Speech Pattern Evaluation
Company Evaluation
Training Course Overview
Ownership Transfer
Cognitive Learning Logic
Chaos Perception

Day 2
Leadership Mentoring & Mindset
Mentoring Empowerment Skills
Empowerment Delegation Skills
Tactical & Strategic Interpersonal Skills
Retention Mentality
Succession Mentality

Day 3
Management to Leadership to Management
Management Goal Setting
Leadership Goal Setting
Retention Mentality
Succession Mentality
Interpersonal Leadership Communication Tools
Subordinate Communication
Superior Communication
Clientele Communication

Day 4
Leadership in Uncertain Times
Group Leadership
Individual Leadership
Provocation Logic
NLP & Body Language
Skill Transfer

Day 5
Mental Cognitive Mapping
NLP and Knowledge Transfer
Chaos Logic for Root Cause Understanding
Just In Time Logic Building
JIT Information Transfer
Training Course Evaluation (Facilitator – Materials – Participant)
Module 2: Disruptive Innovation
Why Innovate? - The Strategic Relevance of Innovation
Differences between an Enabling Innovation and a Disruptive Innovation
Assessing the Business Potential of a Disruptive Innovation
Analysing and Evaluating Risk – Disrupt or be Disrupted?
Processes and Mechanisms for Generating New Ideas
Feasibility Studies as a Means of Screening for Viability
Ideation and the Process Approach to Innovation
Creating an Innovation Culture in your Team
Financial Justification and Methods for Disruptive Innovations
Has Disruptive Innovation become a Core Competency
Certificate
Oxford Management Centre Certificate will be provided to delegates who successfully completed the training course.
Accreditation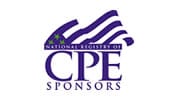 In association with
Choose the date and location that suits you: