An Intensive 3-day Training Course
Corporate Financial Planning & Decision-Making, Costing Systems, and Financial Reporting
Planning the Development & Growth of the Business Using Strategic & Financial Analysis
Course Introduction
Are you familiar with the core principles of finance and their influence on strategic decisions and financial planning? 
Are you able to use the financial tools, techniques, and know-how that influence strategic decision-making and apply them in real-life business situations?
"Yes," to these questions is essential. These skills provide the foundation for your organisation's economic survival, development, and growth, and this OXFORD online training course will enable non-financial and financial professionals at every level to make better-informed decisions to improve financial performance.
Objectives
By the end of this OXFORD online training course you will be able to:
Recognise the important ways in which finance influences strategic decision-making
Think strategically for improved decision-making to maximise shareholder wealth
Analyse and interpret the three key financial statements and link them to financial planning, budgeting and decision-making
Consider alternative costing systems for more effective budgeting and improved financial performance
Identify the alternative sources of internal and external financing and evaluate the models of optimum capital structure and minimisation of WACC
Training Methodology
This online training course will utilize a variety of proven online learning techniques to ensure maximum understanding, comprehension, retention of the information presented. The training course is conducted Online via an Advanced Virtual Learning Platform in the comfort of any location of your choice.
Who Should Attend?
This OXFORD virtual training course is suitable for a wide range of professionals but will greatly benefit:
Business professionals working in manufacturing, engineering, human resources, and project management roles
Accountants, controllers, finance directors, and other finance professionals active in the planning process
Course Outline
Among a wide range of valuable topics, the following will be prioritised
Linking strategic management and decision-making with financial planning and budgeting
The importance of vision and mission
Setting corporate objectives with accountability for creating value and maximisation of shareholder wealth, and maintaining good corporate governance
The income statement, balance sheet, and statement of cash flows and their links with planning and financial decision-making
Subjectivity and opinion with regard to the income statement and balance sheet
The objectivity of the statement of cash flows
Working capital and management of the cash flow operating cycle
Sources of internal and external financing, cost of equity, cost of debt, and the weighted average cost of capital (WACC)
Preparing financial plans to determine financing requirements, optimise capital structure and minimise WACC
Cost behavior and the impact of alternative costing systems on profitability, budgeting and financial reporting
Certificate
Oxford Management Centre Certificate will be provided to delegates who successfully completed the training course.
Accreditation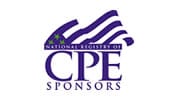 In association with