An Intensive 2-day Training Course
Controlling Budgets
Operating, Capital, & Cash Budgets, Performance Measurement & Improvement
Course Introduction
Controlling budgets is all about how to react and respond appropriately when the unexpected happens.
This online training course on Controlling Budgets deals comprehensively with the questions you have always wanted to ask about budget setting, and budgetary control, in plain language that is easy to understand. It covers how the tools and techniques of successful operating and capital budgeting, and budgetary control are applied in practice.
This Oxford Management Centre online training course also considers the broadening of performance measurement systems, using the balanced scorecard to link with strategic objectives, and integrating continuous improvement into the budget process. The Instructors own business career experiences and many other real-world business scenarios are shared throughout this stimulating online course to illustrate and reinforce the practical application of the tools and techniques and best practice
Objectives
By the end of this Controlling Budgets online training course you will be able to:
Set an operating budget, cash budget, capital budget, and prepare a master budget
Evaluate the use of activity-based budgeting (ABB) to improve performance measurement and management reporting
Apply the vital technique of discounted cash flow (DCF) for capital investment appraisal and budgeting
Develop budgetary control systems, and variance analysis using flexed budgets
Integrate continuous business performance improvement into the budget process and link budgets and KPIs with strategic objectives using the balanced scorecard.
Training Methodology
This online training course will utilize a variety of proven online learning techniques to ensure maximum understanding, comprehension, retention of the information presented. The training course is conducted Online via an Advanced Virtual Learning Platform in the comfort of any location of your choice.
Who Should Attend?
This Oxford Management Centre online training course is suitable for a wide range of professionals but will greatly benefit:
Business professionals working in operations, manufacturing, R&D, engineering, quality management, procurement and logistics, human resources, and project management roles
Accountants, controllers, finance directors, and other finance professionals active in the planning process
Those working in general management, sales and marketing, estimating and costing, facilities management, and asset management
Course Outline
Departmental budgets, labour costs and depreciation
Master profit and balance sheet budget preparation and the cash flow budget
Activity-based budgeting (ABB)
Capital budgeting
Capital project investment appraisal using accounting rate of return (ARR) and payback, and the DCF methods of net present value (NPV), internal rate of return (IRR), and modified internal rate of return (MIRR)
Capital rationing using the profitability index (PI)
Fixed budgets and flexed budgets using standard costing
Budgetary control using variance analysis
Continuous improvement and the budget process
Linking strategic objectives to key performance indicators (KPIs) using the balanced scorecard
Certificate
Oxford Management Centre Certificate will be provided to delegates who successfully completed the training course.
Accreditation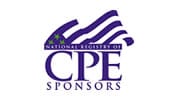 In association with