An Intensive 3-day Training Course
The Budgeting Framework
Planning, Costing and Forecasting
Course Introduction
Setting budgets is all about how to plan for the expected and for the unexpected. Successful budget setting is very much linked to the longer-term planning and strategic direction of the organisation.
This online training course on The Budgeting Framework clarifies these links, and the jargon and methodology of planning, budgeting, costing and performance measurement and the role of management accounting, in plain language that is easy to understand. It covers in detail how the tools and techniques of successful budgeting is applied within the overall planning framework to ensure that organisational goals are met.
The Instructors own business career experiences and many other real-world business scenarios are shared throughout this stimulating online training course to illustrate and reinforce the practical application of the tools and techniques and best practice.
Objectives
By the end of this Oxford Management Centre online training course you will be able to:
Appreciate the importance of financial planning and budgeting with regard to the primary business objective of shareholder wealth maximisation
Identify the links between strategic planning, budget setting, and performance measurement
Evaluate the differences between full costing, marginal costing, and activity based costing (ABC)
Use alternative approaches to costing for planning, budgeting and budgetary control
Consider the reasons and purposes of budgeting, and alternative approaches to budgeting for more effective control and improved financial performance.
Training Methodology
This online training course will utilize a variety of proven online learning techniques to ensure maximum understanding, comprehension, retention of the information presented. The training course is conducted Online via an Advanced Virtual Learning Platform in the comfort of any location of your choice.
Who Should Attend?
The Budgeting Framework online training course is suitable for a wide range of professionals but will greatly benefit:
Business professionals working in operations, manufacturing, R&D, engineering, quality management, procurement and logistics, human resources, and project management roles
Accountants, controllers, finance directors, and other finance professionals active in the planning process
Those working in general management, sales and marketing, estimating and costing, facilities management, and asset management.
Course Outline
Linking strategic management and decision-making with financial planning and budgeting
The importance of vision and mission
Setting corporate objectives with accountability for creating value and maximisation of shareholder wealth, and maintaining good corporate governance
Financial modelling of long-term strategic plans to determine financing requirements, optimise capital structure and gearing and minimise WACC
Cost behavior and the impact of alternative costing systems on profitability, budgeting and financial reporting
Product cost cross-subsidisation
Activity based costing (ABC) and activity based management (ABM)
Refining the costing systems and measurement systems to support financial decision-making
Statisical methods of short- and long-term forecasting
Time series models of weighted average and exponential smoothing, and causal methods of regression analysis.
Certificate
Oxford Management Centre Certificate will be provided to delegates who successfully completed the training course.
Accreditation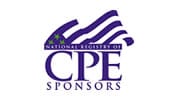 In association with