An Intensive 3-day Training Course
Financial Strategy: Planning, Performance Analysis, and Cash Management
Course Introduction
Financial strategy is an organisational change-maker because over and above operating profit, financial strategy is concerned with the ways in which organisations may create corporate value, and reflect this in increased shareholder value with the primary aim of maximisation of shareholder wealth.
This OXFORD Financial Strategy: Planning, Performance Analysis, and Cash Management online course provides the necessary skills for attendees to develop strategies relating to where you want to be headed as an organisation and to provide the necessary direction to get there. It covers the various approaches to funding strategy, financial plan modelling, the all-important cash flow planning and forecasting, performance measurement, sources of financing and the cost of capital.
Objectives
By the end of this online training course you will be able to:
Develop business and financial strategies to maximise shareholder wealth
Use financial modelling to create long-term, strategic financial plans 
Link strategy to operations using the balanced scorecard, and analyse and interpret measures of business and financial performance
Build financial models to forecast and manage cash flow
Consider sources of funding to optimise capital structure and minimise cost of capital.
Training Methodology
This online training course will utilize a variety of proven online learning techniques to ensure maximum understanding, comprehension, retention of the information presented. The training course is conducted Online via an Advanced Virtual Learning Platform in the comfort of any location of your choice.
Who Should Attend?
This OXFORD Management Centre online training course is suitable for a wide range of professionals but will greatly benefit:
Head office team members
Strategy, budgeting and planning managers
Finance and treasury professionals
Capital project managers
Investment analysts and advisers
Course Outline
Among a wide range of valuable topics the following will be prioritised
The role of financial and business strategy in building a winning business model
Tools for strategic analysis and strategy development
Implementing an effective financial planning and performance management system
Understanding, analysing and interpreting financial statements
Measuring and improving shareholder value
Understanding cost behaviour and profit
Measuring and improving return on investment
Sources of business finance, equity and debt, financial gearing and financial risk
Cost of capital, and optimising capital structure
Cash flow and liquidity management and cash flow forecasting
Certificate
Oxford Management Centre Certificate will be provided to delegates who successfully completed the training course.
Accreditation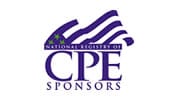 In association with