An Intensive 5-day Training Course
Achieving Business Process Change
Transforming & Adapting Work Processes for Optimal Performance
Course Introduction
This Achieving Business Process Change training course explores the need for managing and impacting changes business procedures and how process modelling, mapping and analysis are all parts of a larger framework for achieving higher quality. It is essential to understand how to manage business processes for optimizing work and productivity improvement.
In this training Course, delegates will explore the essential steps to process mapping and the critical success factors of continuously improving your operations. It provides a practical framework for you to understand and model business processes, and describes how to develop and continuously improve a variety of process types. During this highly interactive, high-energy Achieving Business Process Change course, you will acquire the knowledge and skills to accurately model business processes at both, the enterprise as well as detailed workflow levels.
This Oxford Management Centre Achieving Business Process Change training course will highlight:
The philosophy, techniques and process for business process analysis  
How to design and model business processes for analysis and change
Execution of changed (enhanced) business processes
Monitoring the performance of redesigned/enhanced processes
Optimizing redesigned/changed processes performance
Objectives
At the end of this Achieving Business Process Change training course, you will learn to:
Explain the difference between internal and external values that drive business process management in organisations
Apply creative thinking approaches and design thinking to process improvement
Develop strategies for how you can successfully use BPM in your business or workplace
Understand how to design or enhance an existing process using the business process life cycle
Implement and monitor process changes
Training Methodology
The Achieving Business Process Change training course also provides a step-by-step approach to effectively analyze processes to ensure that business process models accurately reflect reality and include stakeholder requirements. Short, focused presentations combined with practical learning workshop sessions are used to explain the concepts.
During these sessions, the knowledge gained is applied to real-world examples and case studies. Rapid learning of the methods and techniques is achieved by means of group work, participant discussion, facilitator interaction and case studies.
Organisational Impact
Organizations which have delegates in the Achieving Business Process Change training course shall gain by:
Recognizing the vital role processes play in a business
Appreciating the role of technology in process management
Identifying how Lean and Six Sigma methods can assist in managing and improving processes
Using a variety of tools and techniques to eliminate waste and redundancies
Running organizations effectively through redesigned processes while delivering relevant processes and task documentation
Personal Impact
Delegates attending this Achieving Business Process Change training course shall be able to:
Understand the value of Business Processes Management & Improvement (BPMI) and the main concepts of business process analysis, mapping and modelling
Produce business process models at the correct level of detail to aid the analysis, readability and understanding of organisational responsibilities
Apply the best practice techniques and methods to coherently map, accurately measure and thoroughly analyse business processes and work activities across your organisation
Suggest process improvements to run their organisation effectively, redesign improved processes, and deliver appropriate process and task documentation
Assess the potential reaction to changes in processes and manage these within the organisation
Who Should Attend?
Attending our Achieving Business Process Change training course will benefit anyone who wishes to learn how to improve their organisation's performance through the tools and techniques of Business Processes Management & Improvement (BPMI).  
This Achieving Business Process Change training course is suitable to a wide range of professionals but will greatly benefit:
Business Process Manager/Consultant/Owner/Specialist/Executive/Engineer/Designer
BPM Project Leader
Business Analyst
Business Systems Analyst/Manager
Quality Assurance Analyst/Specialist/Manager
Enterprise Architect
Business Planner
Project Manager
Course Outline
Day 1
Introduction and Overview of Business Process Analysis
What are "business processes" & "business process analysis"
The context of business process analysis – stages of business process management
Roles and responsibilities of a "business process analyst"
Identifying "business processes" in organizations
Prioritizing business processes to achieve better outcomes
What is business process re-engineering
Business process re-engineering model
Day 2
Design & Modeling Business Processes
Elements of a business process – a checklist for analysis
Defining your problem
Business process modeling techniques & tools
Modeling "As-is" business processes for analysis
Identifying improvement opportunities
Modeling "To-be" processes with improvement
Day 3
Executing Improved Processes
Implementing processes
Exploring automation
Automating processes
Understanding business rules
Making connections
The role of workflow engines
Day 4
Monitoring Performance of Redesigned Processes
Implementing measures for process performance
What is business activity monitoring (BAM)?
Balanced scorecard
Creating a balanced scorecard
Identifying gaps with process mining
Day 5
Optimization Process Performance
What is process optimization?
Business process improvement
Introduction the lean concept
Using lean six sigma approach to optimize process performance
Managing changes
Certificate
Oxford Management Centre Certificate will be provided to delegates who successfully completed the training course.
Accreditation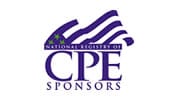 In association with